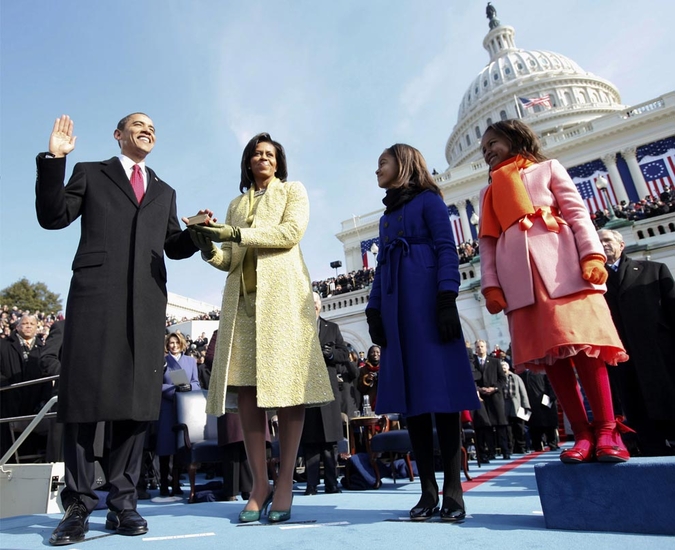 President Obama and family at the 2009 inauguration.
Several Oakland University students, faculty and staff will get to see the democratic process in action today, as they travel to Washington, D.C. to attend President Barack Obama's inauguration ceremony.
"I chose to travel to D.C. for the inauguration because it is a once in a lifetime opportunity," said Samantha Wolf, student body president. "This experience will give me a chance to participate in history. Most likely in the future, I won't be able to take a weekend off to travel to D.C. and experience a presidential inauguration, so I believe this is the time to do it."
The group drove overnight in four buses to arrive in D.C. the morning of the inauguration, where they will view the president being sworn into office and the presidential address at the National Mall. The whirlwind trip will allow participants to attend the ceremonies and explore the city, before heading back to campus later tonight.
Regardless of political affiliation, all students and citizens should participate in government processes, connect with their representatives, voice their concerns and be informed, Wolf said.
"This is extremely important to me because I want to be involved with the decisions that affect me on a daily basis," Wolf continued. "President Obama makes decisions that won't just affect me now, but for the next several years."
This event is sponsored by the Student Program Board, Student Congress and the Student Activities Funding Board. For more information, visit
the Facebook Page
.