Thursday, April 16, 2015
Recognizing faculty for teaching and research excellence, creative achievements and community service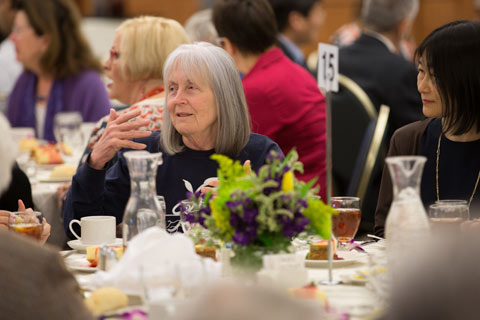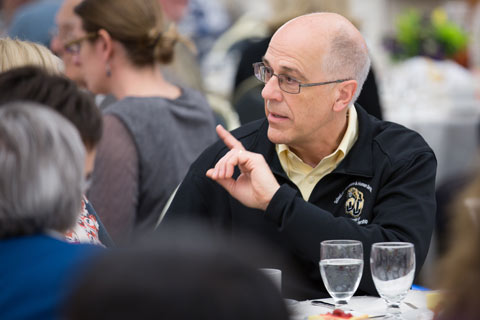 This Founders' Day, Oakland University faculty members were honored for their scholarly achievements, dedication, path-breaking discoveries in research and critical teaching roles in educating the leaders of tomorrow.
At the April 15 luncheon, OU formally recognized faculty members whose teaching and research excellence, creative achievements and community service have contributed to the betterment of society.

Founders' Day honors the memory of University benefactors 
Alfred and Matilda Dodge Wilson, whose gift of 1,400 acres and 
$2 million has enriched the lives of thousands of people since Oakland University's founding in 1957.



Faculty members honored for their scholarly achievements, dedication, path-breaking discoveries in research and critical teaching roles in educating the leaders of tomorrow.

Created by Colleen Campbell (cjcampbell@oakland.edu) on Thursday, April 16, 2015
Modified by Colleen Campbell (cjcampbell@oakland.edu) on Thursday, April 16, 2015
Article Start Date: Thursday, April 16, 2015