Thursday, January 22, 2015
Video on study abroad in Japan wins Digital Storytelling contest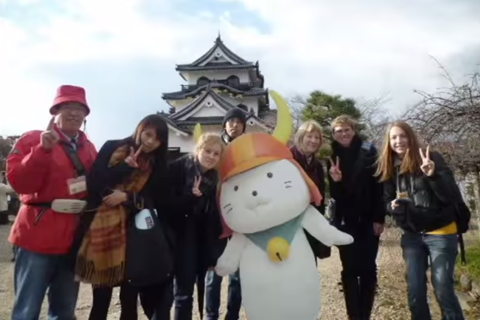 Can you fit 3 months into less than 3 minutes?
Jennifer Jacob eloquently tells the story of her
study abroad experience at Nanzan University in Japan
, winning the first Digital Storytelling contest put on by Oakland University's
International Education
office.
Jacob is a double major in Japanese language and literature and business (management information systems), and her video is a reflection of the full experience.
"I not only learned about the culture of Japan, but I also gained a cultural understanding of my own country and the culture of those that I studied with," Jacob explains in the video. "I learned so much in just the short time I lived in Japan and have changed so much as a person in the way I think and perceive things in my daily life."
The video is not only a great piece for Jacob's portfolio, but will be used at orientations and information sessions for students interested in studying abroad.
"It's a great way for students to reflect on the experience they had and convey that experience to other students who may be interested in studying abroad too," says Cindy Weil, the assistant director/coordinator for the International Education office.
The contest will reopen for submissions from September-November 2015 for anybody who studied abroad while enrolled at Oakland University.
OU junior Jennifer Jacob uses video to capture the full experience of study abroad. In under 3 minutes, she covers the cultural immersion and, yes, studying.

Created by Colleen Campbell (cjcampbell@oakland.edu) on Thursday, January 22, 2015
Modified by Colleen Campbell (cjcampbell@oakland.edu) on Thursday, January 29, 2015
Article Start Date: Thursday, January 22, 2015