Tuesday, November 11, 2014
OU Undergrad Erin Feeney Wins Sigma Xi Award
Recently
ten OU students
attended the
2014 Sigma Xi Student Research Conference
in Glendale, Arizona. Undergraduate Erin Feeney won a medal at the conference for a top presentation in the category of Cell Biology, Biochemistry, Physiology and Immunology. Feeney, from Lake Orion Michigan, is a
biology
major and a member of the
honors college
. She participated in the
Summer Undergraduate Program in Eye Research
(SUPER) in the
Eye Research Institute
this summer, working with Clinical Associate
Kimberly Drenser
and CBR member
Ken Mitton
to study the impact of the protein
norrin
on the structural integrity of the ischemic
retina
. This work, performed in collaboration with 2012 SUPER student Kevin Roumayah, has implications for a disease of the eye affecting prematurely-born babies called
Retinopathy of Prematurity
. This research was performed in the
Virginia and Clarence Clohset Pediatric Retinal Research Laboratory
, a lab in the ERI devoted to pediatric retinal research and supported by the
Vision Research ROPARD Foundation
.
Feeney's work continues the legacy of the ERI's first director
V. Everett Kinsey
, who received the
Albert Lasker Award for Clinical Medical Research
for his work on Retinopathy of Prematurity. Below is a photo of Feeney with her medallion award in the ERI standing next to Kinsey's Lasker award.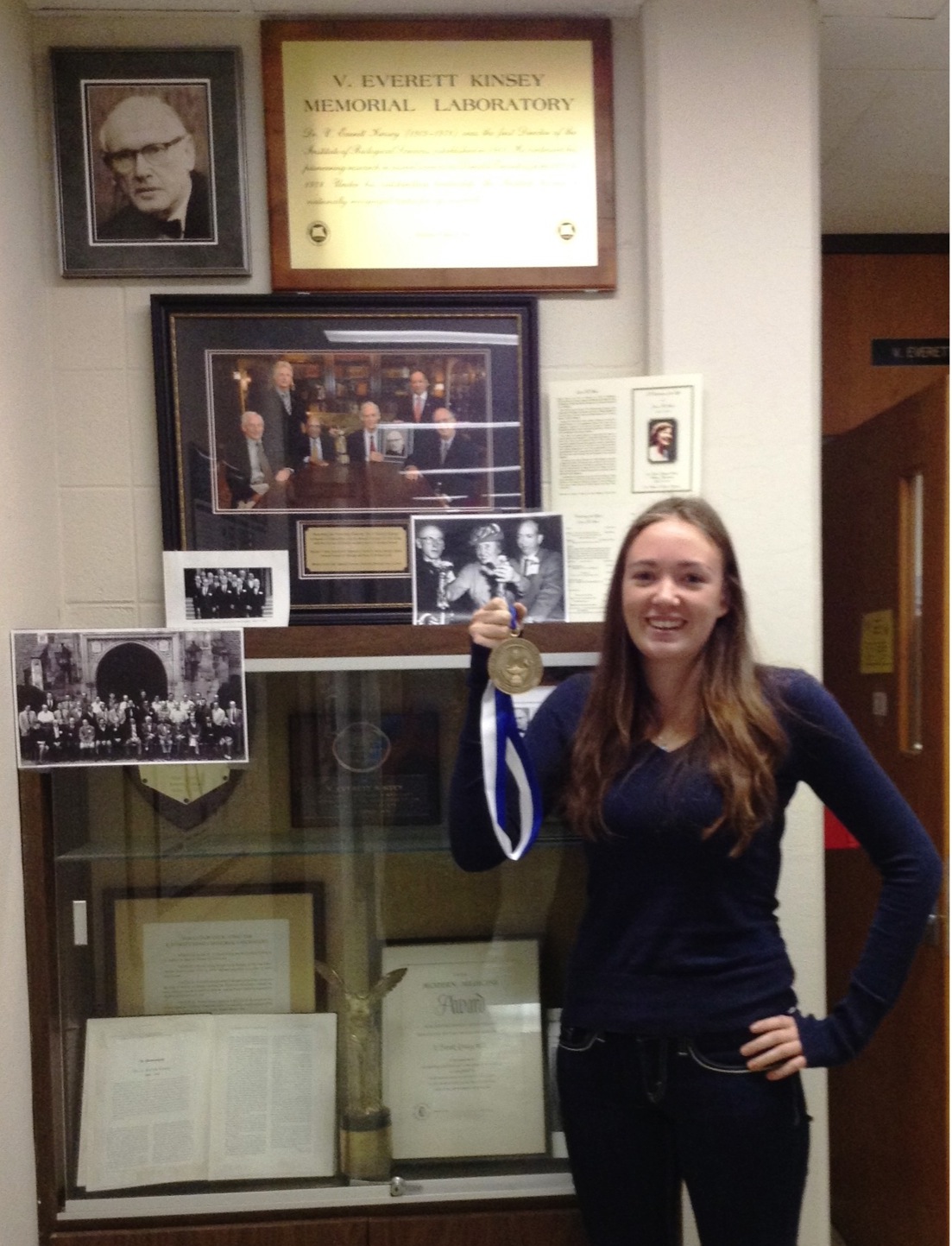 Oakland University Undergradate Biology Major Erin Feeney Wins Award at the Sigma Xi Student Research Conference

Created by Brad Roth (roth@oakland.edu) on Tuesday, November 11, 2014
Modified by Brad Roth (roth@oakland.edu) on Tuesday, November 11, 2014
Article Start Date: Tuesday, November 11, 2014