By Stephanie Sokol
Kristen Siemen is making global differences in the world of engineering.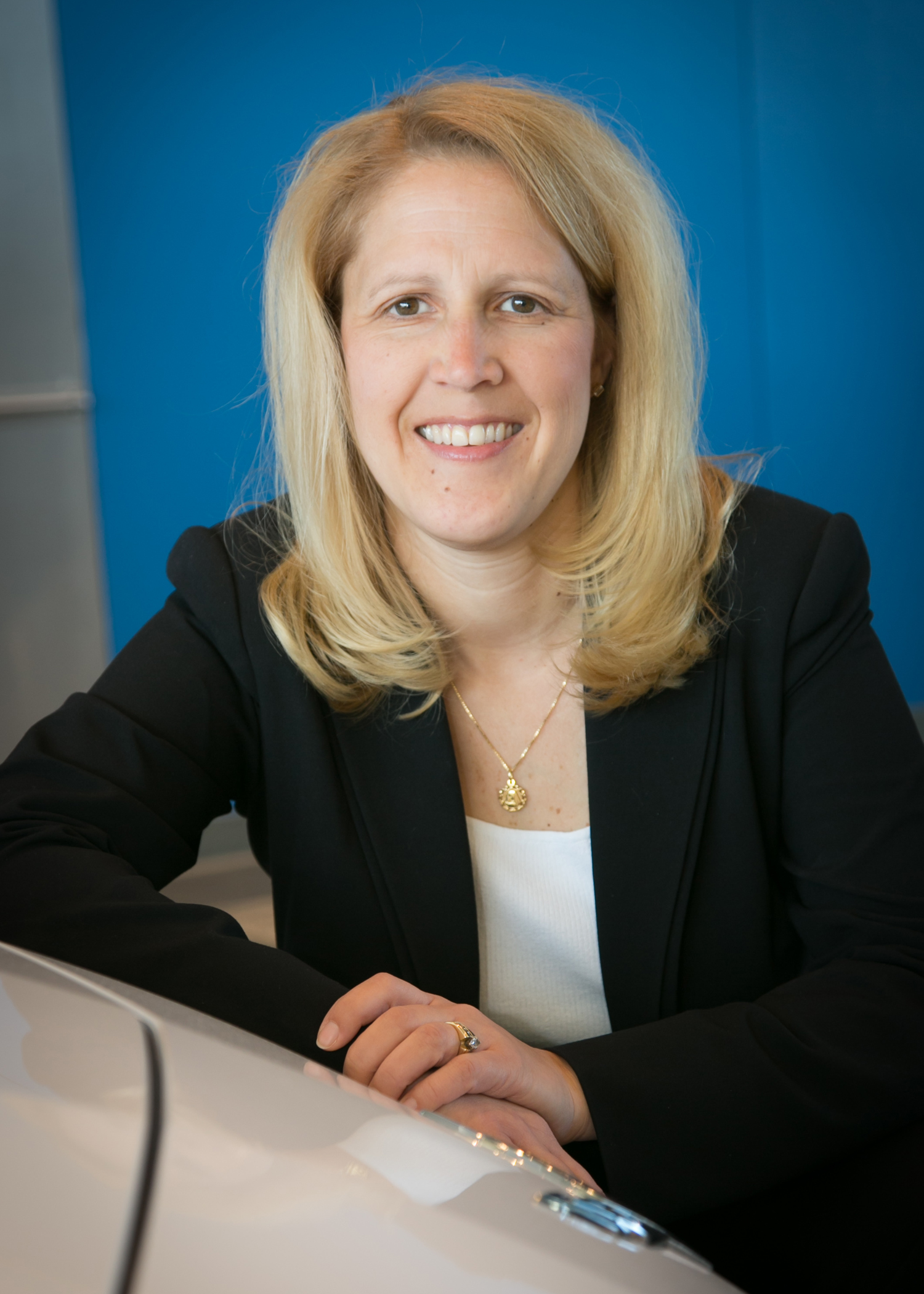 As Executive Director for Global Thermal/HVAC Engineering at General Motors, the Oakland University electrical engineering graduate's work affects vehicles around the world.
"The things that we have to think about aren't necessarily what we were brought up to see or know," Siemen said. "Not only do we need to consider different road and environmental conditions, but we also need to understand how customers use their vehicles around the world. In China, for example, many customers have personal drivers so the features, and comfort expected in the rear seat, are almost more important than the front. Different regions prefer air flow and fan speed for their air conditioning to be higher or lower. The diversity of thought and perspective that we have with a global team really makes the job fun and exciting."
Following a high school career evaluation, Siemen realized she wanted to study engineering.
Growing up in Warren, one of her dreams was to work for GM. Earning her Bachelors in Electrical Engineering in 1992 put her closer to that goal.
During her undergraduate studies, Siemen was constantly involved on campus through Phi Sigma Sigma, Eta Kappa Nu and Tau Beta Pi.
Chris Kobus, associate professor and OUSECS outreach director, knew Siemen from their time spent together in organization TBP, in addition to serving as her Teaching Assistant for Thermodynamics in 1992.
Kobus said they were both very involved with TBP as students, and he saw she was always very driven and ambitious.
"Kristen was driven not just as a student but as a leader," Kobus said. "She took naturally to leadership positions in her classes and in student orgs. It is those natural leadership skills in combination with her scholarship that makes for a potent combination qualifying her above many others for an Executive position out in industry."
Because of her hard work in class, student organizations and internships, Siemen was hired at Chrysler immediately upon graduation.
Along with a new career, Siemen began her master's degree, which she completed in 1994 while working full-time. She said her time at OU brought many opportunities that enhanced her engineering skills.
"The experience was great," Siemen said. "One of the things I loved most about OU was not only the class size and feeling like you had a direct connection to the professors but also the great tie to the industry based on the location and the interaction that they have with the automotive industry and other companies in the area. I thought it really made what we were studying very applicable and brought theory to reality."
After two successful years at Chrysler, Siemen took a position at General Motors. At the company, she worked in numerous assignments prior to her current position, including assignments in Electrical, Manufacturing and Interior Engineering.
With her wide range of experience, however, she said one of her favorite assignments was leading the Safety Electronics team, which was responsible for technologies such as adaptive cruise control, side blind zone detection, and park assist. This team also began, and continues, the work on GMs new semi-autonomous driving feature known as "Super Cruise", which is planned for introduction in MY2017. Siemen thoroughly enjoyed her experience working with the safety electronics area, which kept her feeling constantly connected to customers.
OU's team environment and group work helped prepared her for the situations she is in now — teaching how to apply concepts and solve issues together.
"As you go into the industry you learn that it's not necessarily that you need to remember the exact equation or formula, it's that you've prepared yourself how to think and to approach things with an engineering perspective and OU did an excellent job of really teaching that —very hands on, more lab and project based, than what I've seen as I tour other universities — it was extremely valuable," Siemen said.
"I think as students, if you take advantage of any opportunity you have to learn, and to take on the challenging assignments, and really enhance your education with those extracurricular activities, they not only give you a different perspective and exposure, but they help build that network of people that you count on, whether it be through your studies, or later in your career."