By Stephanie Sokol
Dr. Pamela McCauley, an engineering professor, researcher, published author and nationally-recognized speaker, brought her wisdom to Oakland University's 2014 Hammerle Lecture with her presentation "Seeing Beyond Us: True Diversity."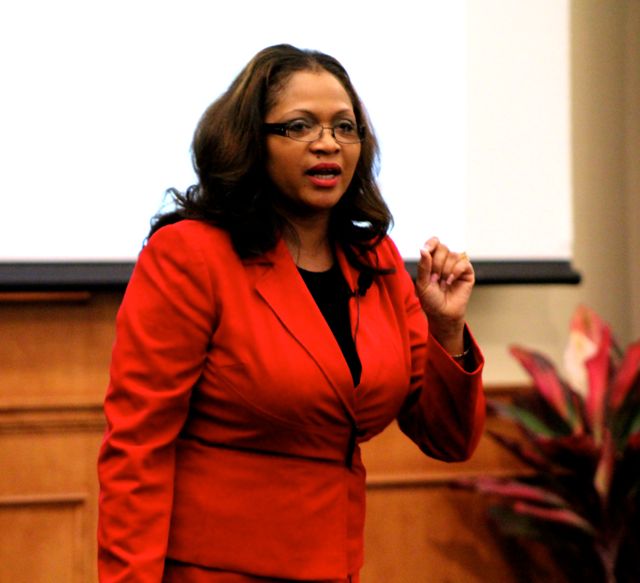 The Oklahoma University graduate — also the first African-American woman in Oklahoma to receive her Ph.D. in engineering — discussed a variety of topics, including diversity, adversity and following your passion.
"Her (McCauley's) lecture was excellent and very engaging," Chamra said. "I am hoping that her lecture can motivate more women and underrepresented students to major in STEM fields and specifically engineering."
Started in 1987 in honor of the late William G. Hammerle, founding professor of engineering at OU, the lecture series features creative and innovative speakers with ideas for problem solving.
After an opening from Chamra, McCauley took the stage. Discussing her efforts to overcome adversity as a teen mother and black female pursuing engineering, McCauley transitioned into the topics of opportunities in innovation, diversity in innovation and why today's engineers are so important to the field.
She discussed the importance of everyone coming together to accomplish goals — regardless of their differences — since each person plays a role in innovation.
"People from different backgrounds can work together for a common good, because we're better when we work together," McCauley said.
In addition to stressing the excitement of a career in engineering, as well as the financial and personal benefits that come with a job in the field, diversity was also a big topic of discussion.
McCauley highlighted the need for variety of race and gender in the engineering and computer science field.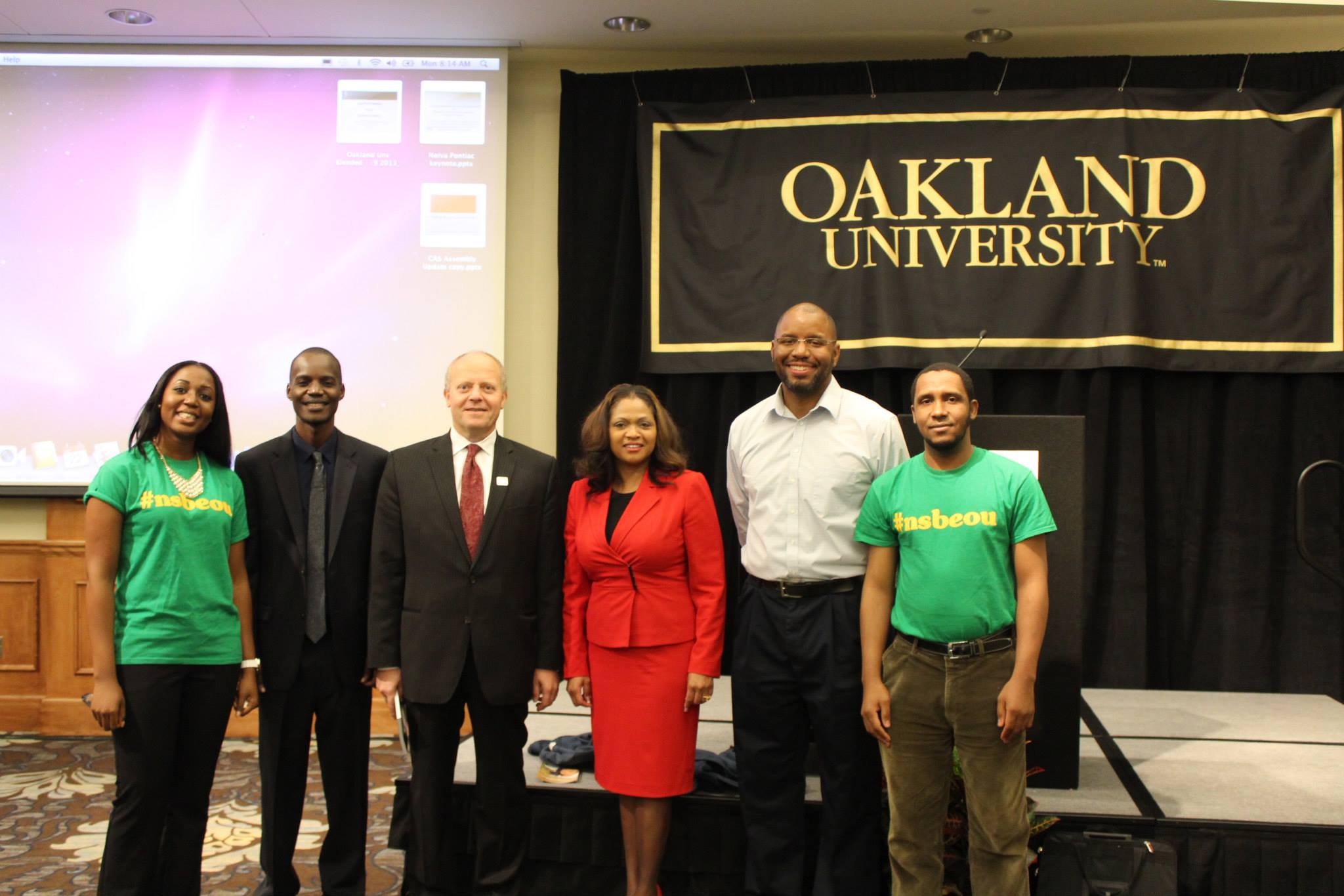 "We've got to have more diversity," McCauley said. "It's about our survival as a nation."
The Hammerle Lecture was hosted by The National Society of Black Engineers (NSBE), The Association for Computing Machinery (ACM-W) and The Society of Women Engineers. Jared Olouch, President of NSBE, said he thought McCauley did a great job with the presentation.
His club reached out to McCauley in effort to get her to visit OU. They also got ACM-W and SWE interested, and with Chamra's help, the groups worked to bring her to campus to share her wisdom.
"Dr. McCauley's lecture was very inspirational and educative," Olouch said. "She kept her audience listening with rapt attention. The most valuable subject Dr. McCauley discussed was the glaring under-representation of minority groups and women in STEM careers. She offered a spot on advice that we don't need to wait at the end of the pipeline. We need to start encouraging women and minorities early right from elementary school to study STEM disciplines."
While McCauley discussed many important topics during the Hammerle Lecture, one idea she kept reiterating was the importance of for all engineering students to have confidence and do well in the field.
"You are special, you matter a lot," McCauley said. "Students at Oakland University — in engineering and computer science — we need you like we haven't needed engineers in a long time. We need you to graduate, innovate and be confident in your abilities."
McCauley Hammerle Lecture at Oakland University 2014.

Created by Stephanie Sokol (sasokol@oakland.edu) on Tuesday, October 7, 2014
Modified by Stephanie Sokol (sasokol@oakland.edu) on Tuesday, October 7, 2014
Article Start Date: Tuesday, October 7, 2014