Wednesday, September 3, 2014
OU's top technology officer recognized with community leadership award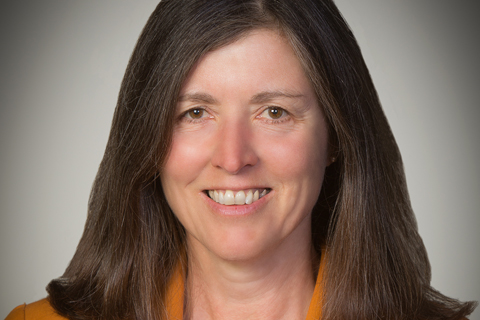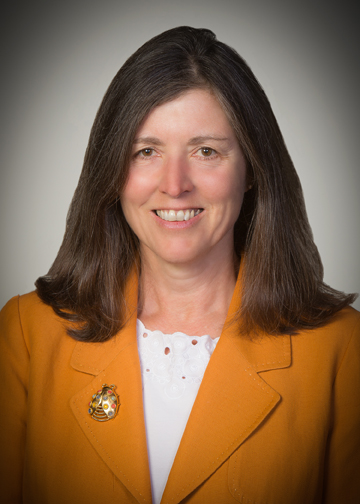 For her dedication to serving the information technology community in higher education, Oakland University's Theresa Rowe is the recipient of the
2014 Community Leadership Award from EDUCAUSE
, a nonprofit association committed to advancing higher education through the use of technology.
"I am honored to receive the Community Leadership award from EDUCAUSE," said Rowe, Oakland's chief information officer. "The national higher education IT community is a very collaborative and sharing group, seeking to benefit all higher ed constituents, and receiving this recognition is very humbling."
Rowe has served as OU's chief information officer for the past 12 years and contributed expertise to numerous University committees in the areas of strategic planning, enrollment, retention and campus emergency response. Outside the University, Rowe has been involved in all aspects of EDUCAUSE, including mentoring, writing, presenting and volunteering in the community. In her role as the organization's CIO constituent group coordinator, Rowe manages and builds the CIO email list, makes connections with IT professionals and promotes thoughtful discussion of important issues facing the IT community in higher education.
In a statement, EDUCAUSE praised Rowe for her "collaborative and inclusive approach" and described her as "a model for community involvement."
"She doesn't just share what she knows; she arrives with an infectious and sustaining belief that we can help one another," the statement said. "She is just as hungry to learn, as well as give. Her input is always thoughtful and significant."
Rowe has been featured on EDUCAUSE Live, a series of interactive webinars on technology topics in higher education, and presented at national and regional conferences. She has also written and presented for other organizations in the higher education IT field, including ACUTA, JASIG and the Banner User Group. Her leadership roles include serving as chair of the APEREO Foundation Board and the REN-ISAC Transitional Board, as well as on the Board for Merit Network Inc, a nonprofit corporation that promotes computer networking in Michigan and beyond. She is also a member of the Association for Computing Machinery, the world's largest educational and scientific computing society.
Rowe will receive her award Oct. 1 at the EDUCAUSE 2014 Annual Conference in Orlando, Fla.
To learn more about EDUCAUSE, visit the website at
educause.edu
. Follow Theresa Rowe on Twitter at
@oucio
.
For her dedication to serving the information technology community in higher education, OU's CIO Theresa Rowe is the recipient of an EDUCAUSE award.

Created by Colleen Campbell (cjcampbell@oakland.edu) on Wednesday, September 3, 2014
Modified by Colleen Campbell (cjcampbell@oakland.edu) on Wednesday, September 3, 2014
Article Start Date: Wednesday, September 3, 2014