Monday, July 14, 2014
Tickets on sale for SPB fall concert with Iggy Azalea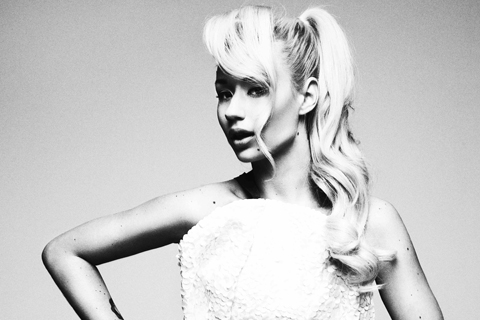 Australian hip-hop sensation Iggy Azalea will headline the Oakland University Student Program Board's fall concert, along with special guest MAGIC!, on Friday, Sept. 12 at the Meadow Brook Music Festival on OU's campus.
Azalea has enjoyed a breakout year in 2014 with the release of her first studio album, "The New Classic." Featuring the singles "Work" "Bounce" and "Change Your Life," the album debuted in the top five on several music charts worldwide, including #3 on the Billboard 200 chart. The album's fourth single, "Fancy," went to #1 on six U.S. Billboard charts, including the Hot 100, Hot R&B/Hip-Hop Songs and Mainstream Top 40. The 24-year-old former Levis model is the first female rap artist to be featured on XXL Magazine's annual Top 10 Freshmen cover issue and recently eclipsed Lil' Kim as the longest-reigning female rapper atop the Billboard Hot 100 chart.
MAGIC! is a Canadian reggae fusion quartet best known for their hit single "Rude," which has claimed top-five chart positions in the U.S., Australia and New Zealand. Signed to Sony Music Entertainment, the band's debut album "Don't Kill the Magic" was released worldwide in July 2014. Their song, "This is Our Time" is featured on the official 2014 FIFA World Cup album.
"We are really excited to be able to present this concert to the Oakland University community. I have heard nothing but positive reviews about bringing Iggy and MAGIC! to campus and I can't wait to see what the turnout is for the concert," said Rylin Ploe, chair of the Student Program Board. "In the past, we have brought artists who have just started to make a big impact in the music industry, and we are hoping that we've done the same thing this year with Iggy."
Discounted tickets will be available to OU students starting at 9 a.m. on Monday, July 14. Student ticket prices are $25 for pit seating; $15 for pavilion seating; and $10 for lawn seating. To receive the discount, students must purchase tickets (with valid student ID) at the CSA Service Window, located on the lower level of the Oakland Center.
Tickets will be available to the public starting at 9 a.m. on Monday, July 21. Public ticket prices are $40 for pavilion seating and $25 for lawn seating. Tickets can be purchased at the CSA Service Window or at ticketmaster.com.
The show will kick off at 7:30 p.m. (doors open at 6 p.m.) on Friday, Sept. 12. For additional information, call the Student Program Board office at (248) 370-4295. For a chance to win free tickets, visit the Student Program Board Facebook Page at facebook.com/spbOU.
Iggy Azalea will headline with special guest MAGIC! on Friday, Sept. 12 at the Meadow Brook Music Festival on OU's campus. Students can purchase discounted tickets.

Created by Colleen Campbell (cjcampbell@oakland.edu) on Monday, July 14, 2014
Modified by Colleen Campbell (cjcampbell@oakland.edu) on Wednesday, September 3, 2014
Article Start Date: Monday, July 14, 2014