By Stephanie Sokol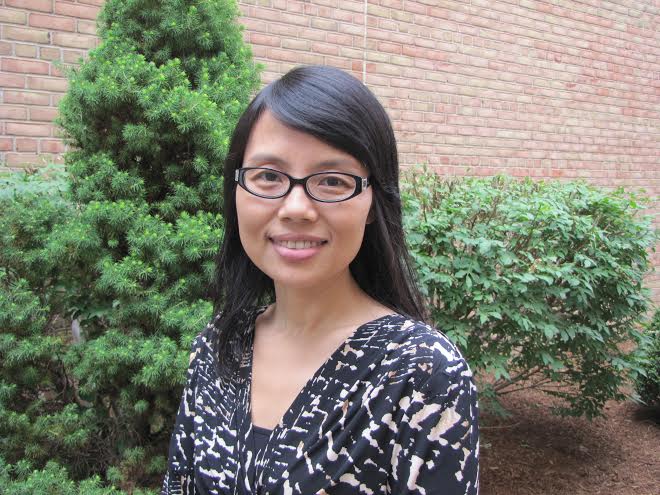 Qian(Beth) Zou has been appointed interim associate dean for the Oakland University School of Engineering and Computer Science.
"Dr. Zou is an excellent teacher who has an extensive research record and great service to her department, SECS, and Oakland University," Dean Louay Chamra said. "I strongly believe that she will do a great job in serving and helping SECS faculty and students to reach their full potential and achieve excellence in all areas of teaching, research and service."

Zou's background is mainly focused in tribology. She earned her B.S. in Mechanical Design and Manufacturing from Tsinghua University in China, in 1992. Continuing
her studies at the college, two years later, she received her M.S. in Mechanology, and in 2001, her doctorate in Mechanical Design and Theory. During her stay in Tsinghua University, Zou worked at the National Tribology Laboratory, doing research in addition to lecturing. In 2002, she started at Oakland University as a visiting professor, soon moving up to assistant and associate professor for the Mechanical Engineering Department.

When Zou begins her dean duties in August, she will also officially become a full professor. She said her experiences provided her with a solid basis for her teaching, which is something she really enjoys.

"I think teaching and research cannot be separated," Zou said. "Being a professor, one of the good things is that you teach students knowledge, but you also affect them in different aspects. This is the part I enjoy most as a professor." Bringing the research projects, and also, the current technology in the field will definitely make the student be more interested in the subject. I definitely think my research helped my teaching."

When Dean Chamra approached Zou about becoming dean, the offer surprised her at first.

Zou spoke with fellow faculty, her husband and Dr. Smith, and soon made her decision. She has since been shadowing Smith to learn the duties she will take on. Smith, like Zou, started as a faculty member, and said he enjoyed switching to associate dean.

"(After working with Dr. Smith) I'm more confident than before that I will be able to do a good job in this position," Zou said. "Dr. Smith gave me a lot of encouragement, and said I would be a good associate dean."
With a focus on organization and details, Zou is confident she will succeed in her new position. She has many changes she wants to enact, including improvements to the graduate program and admissions process, but the first step is getting settled in her new office, in the new engineering building.

"I am honored to be given this position and I look forward to working with the faculty and students," Zou said. "I will do my best to serve them better in the future. If they have any questions, concerns or anything, I will be more than happy to help."
Qian "Beth" Zou has been appointed associate interim dean for the Oakland University School of Engineering and Computer Science.

Created by Stephanie Sokol (sasokol@oakland.edu) on Friday, July 11, 2014
Modified by Stephanie Sokol (sasokol@oakland.edu) on Monday, July 14, 2014
Article Start Date: Friday, July 11, 2014