Tuesday, July 8, 2014
Conference to educate front-line professionals on how to recognize, help victims of pediatric sexual assault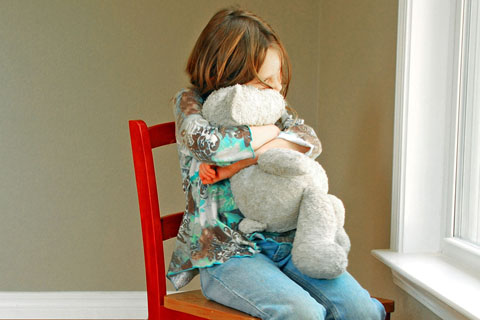 For service professionals who work with children, being able to recognize the signs of sexual assault or abuse – and knowing how to handle the situation – is critical.

To help educate front-line professionals, such as healthcare providers, social workers, teachers, police officers, lawyers, counselors and more, Oakland University's School of Nursing has partnered with Turning Point to offer a Pediatric Sexual Assault conference, which will be held at the Lorenzo Cultural Center at Macomb Community College Center Campus in Clinton Township. The event is also sponsored by Oakland University-Macomb and Wayne County SAFE.
The conference features a one-day session on Sept. 12, 2014 and a five-day workshop (Sept. 12-16) which focuses on understanding pediatric sexual assault and abuse, identifying resources for support, and learning practical skills and strategies to care for patients and victims.
The conference follows the Pediatric Sexual Assault Nurse Examiner Educational Guidelines set by the International Association of Forensic Nurses. Nurses who attend all five days will receive the 40 hours of required coursework necessary to begin the Sexual Assault Nurse Examiner-Pediatric (SANE-P) clinical preceptorship and to apply for the SANE-P certification examination.
According to the Centers for Disease Control, one in four women and one in six men are sexually abused before the age of 18. A high percentage of cases go unreported as studies show nearly 75 percent of the perpetrators are acquaintances, friends or family members.
Gail Lippert, program director of Turning Point, is looking forward to the opportunity to educate more professionals, which will in turn protect more children.
"Turning Point's Forensic Nurse Examiner Program is very excited to be partnered with Oakland University to offer such a critical educational resource for our community," Lippert said. "This is a fantastic learning opportunity for all disciplines."
Kelly Berishaj, a certified Sexual Assault Nurse Examiner (SANE) and OU nursing faculty member, understands the importance of teaching professionals to recognize and respond to incidences of sexual assault and abuse. She is working with colleagues to present the SANE-P program and has joined with other OU nursing faculty to propose the first Forensic Nursing Degree Program in the state of Michigan.
"The implications of sexual assault are life altering," said Berishaj. "Victims of sexual assault are 26 times more likely to abuse drugs, 13 times more likely to abuse alcohol, three times more likely to suffer from depression and four times more likely to contemplate suicide. Educating professionals on how to properly respond to incidents of sexual assault and abuse is the way to help these children."
Register for the conference at oakland.edu/PACE. Click on "Register for Courses" and enter "SANE" into the search box. Costs are $500 for the five-day workshop and $100 for the one-day session. Students receive a discounted rate of $250 for the five-day workshop and $50 for the one-day event. For more information, contact Program Director Gail Lippert at (586) 792-0051 or via email at glippert@turningpointmacomb.org.
Oakland University and Turning Point to host Pediatric Sexual Assault Conference in September.

Created by Colleen Campbell (cjcampbell@oakland.edu) on Tuesday, July 8, 2014
Modified by Eric Reikowski (esreikow@oakland.edu) on Wednesday, July 9, 2014
Article Start Date: Tuesday, July 8, 2014