Monday, June 2, 2014
Student Achievement Measure expands on typical graduation rates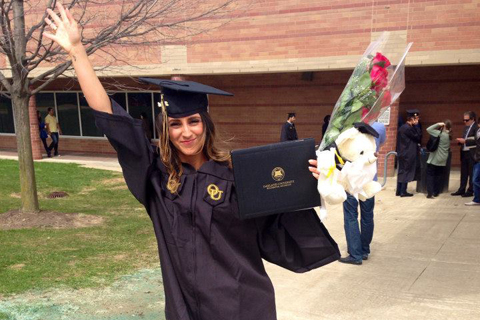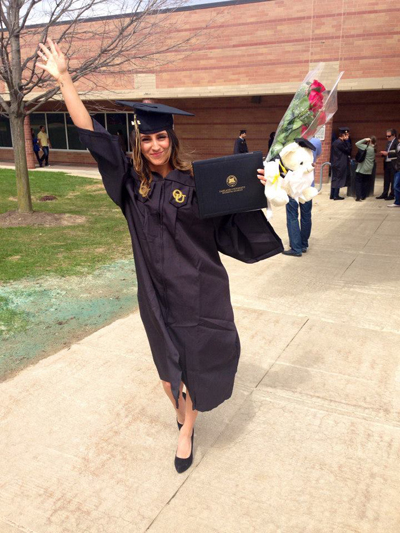 After six years, about 80% of first-time, full time OU students have graduated or are still enrolled. About half of those students (43%) have graduated from OU. The remaining portion are either still pursuing their education (at OU or another institution) or have successfully transferred to another institution and have already graduated.

Oakland University is participating in the Student Achievement Measure (SAM), offering more comprehensive data on student achievement and graduation rates.
"None of the traditional graduation rates show anything about students who transfer to or from our institution," said Laura Schartman, director of institutional research at OU.
"SAM presents a more complete picture of student success for those at Oakland because it shows beyond a graduation rate who is still enrolled and also who has graduated and enrolled at another school."
The federal graduation rate will fail to account for the success of many students due to outdated definitions and incomplete criteria. To remedy this, OU recently began participating in the SAM project, a web-based transparency initiative.
Unlike the federal graduation rate, which tracks only full-time students who start out of high school and finish at their first institutions, SAM tracks the progress and completion of students who leave Oakland, as well as those who transfer in, including the outcomes of students who enroll in multiple institutions.
"SAM is something we participate in to help people see a more complete picture of student success," Schartman said.
Since Oakland began participating in SAM, the University has been able to show a greater proportion of successful graduates. The official 6-year graduation rate for the 2007 cohort is 42.7 percent, but add students who graduated from other schools (13.7 percent) with students still enrolled either at OU or another school (24 percent), the amount increases to 80.4 percent.
"So many students who don't fit the old, traditional model of starting and finishing their coursework at the same institution over two or four years are being lost in the current federal graduation rate," said SAM Executive Director Christine Keller.
SAM is a leader in a national effort to create complete measures of student progress and outcomes, including graduation rates for transfer students. It has two reporting models – one for students enrolled in bachelor's degree programs and one for students enrolled in associate degree programs or certificate programs.
OU is just one of more than 435 universities in the U.S. that have signed up to participate in SAM and are posting data to show a more comprehensive picture of their students' outcomes.
Tracking the progress and completion of students who transfer in and out of Oakland, SAM offers more comprehensive data on student success.

Created by Colleen Campbell (cjcampbell@oakland.edu) on Monday, June 2, 2014
Modified by Colleen Campbell (cjcampbell@oakland.edu) on Wednesday, September 3, 2014
Article Start Date: Monday, June 2, 2014