Tuesday, April 29, 2014
OU teachers make the honor roll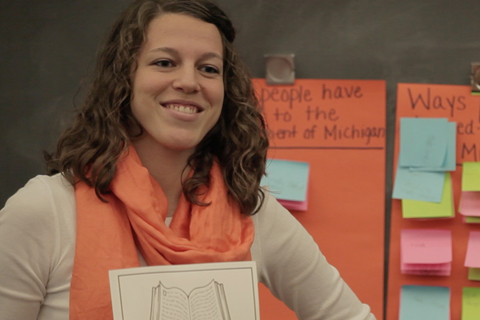 The National Council on Teacher's Quality (NCTQ) has recognized Oakland University faculty for their top-tier graduate secondary teacher preparation program.
The master of arts in teaching program for biology with a chemistry minor and secondary teacher certification received three out of four stars on NCTQ's rating list, placing OU next to many other top colleges in the country.
NCTQ carefully examines candidates' academic strength, depth of their subjects being taught and quality of practice opportunities. OU's program was among only 107 elementary and secondary programs to be selected from a field of 2,420 and included in the honor roll.
LEARN MORE:
Faculty nationally recognized for their top-tier graduate program for secondary teacher preparation.

Created by Colleen Campbell (cjcampbell@oakland.edu) on Wednesday, April 23, 2014
Modified by Colleen Campbell (cjcampbell@oakland.edu) on Thursday, May 1, 2014
Article Start Date: Tuesday, April 29, 2014