Friday, April 4, 2014
OU sophomore raises funds to feed 10,000 children, organizes volunteer event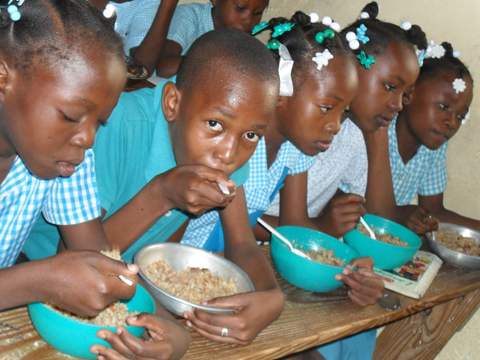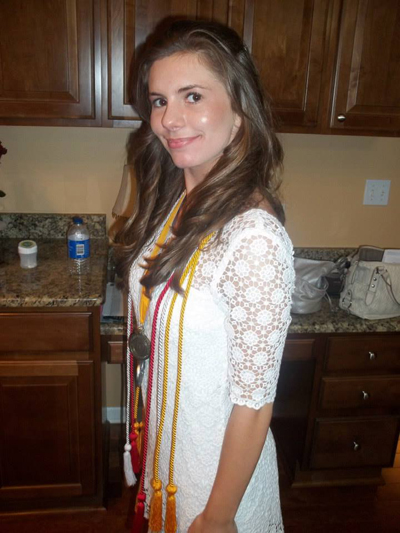 OU sophomore Tiffany Bellomo raised all of the money needed to bring in the 10,000 meals that will be packaged by volunteers at the April 11 event.
The Oakland University community is invited to participate in an OU Day of Service from 9-11 a.m. on Friday, April 11 in Oakland Center Gold Rooms A and B. The event is organized in support of Kids Against Hunger, a nonprofit food aid organization dedicated to eliminating hunger in the U.S. and abroad. Student and staff volunteers are needed to package meals for distribution locally and overseas.
After connecting with Kids Against Hunger, OU sophomore Tiffany Bellomo thought up the event and raised more than $2,000 – enough money to package 10,000 highly nutritious, life-saving meals provided through Kids Against Hunger.
"I wrote letters to everyone I knew, made flyers, asked my parents to hand them out in the workplace, and I did bottle drives," said Bellomo, a biochemistry and German major. "The bottle drives were a big part of this because we raised over $100 each bottle drive I did with just my sister alone."
Bellomo said she was touched by the people she met during her door-to-door fundraising efforts, including an OU alumnus who contributed despite not having any bottles to donate.
"I coordinated this event because I care," Bellomo added. "I care about the people in this world, and I know I have been put here to make an impact. Everyone deserves a chance to eat."
The OU Day of Service: Kids Against Hunger event is supported through Oakland University's Center for Student Activities and Leadership Development. To participate in the event, sign up at the Grizz Orgs website. For more information, contact Bellamo at trbellom@oakland.edu.
Sign up to volunteer for the OU Day of Service event to benefit Kids Against Hunger on Friday, April 11 from 9 - 11 a.m. in the Oakland Center.

Created by Colleen Campbell (cjcampbell@oakland.edu) on Friday, April 4, 2014
Modified by Eric Reikowski (esreikow@oakland.edu) on Monday, April 7, 2014
Article Start Date: Friday, April 4, 2014