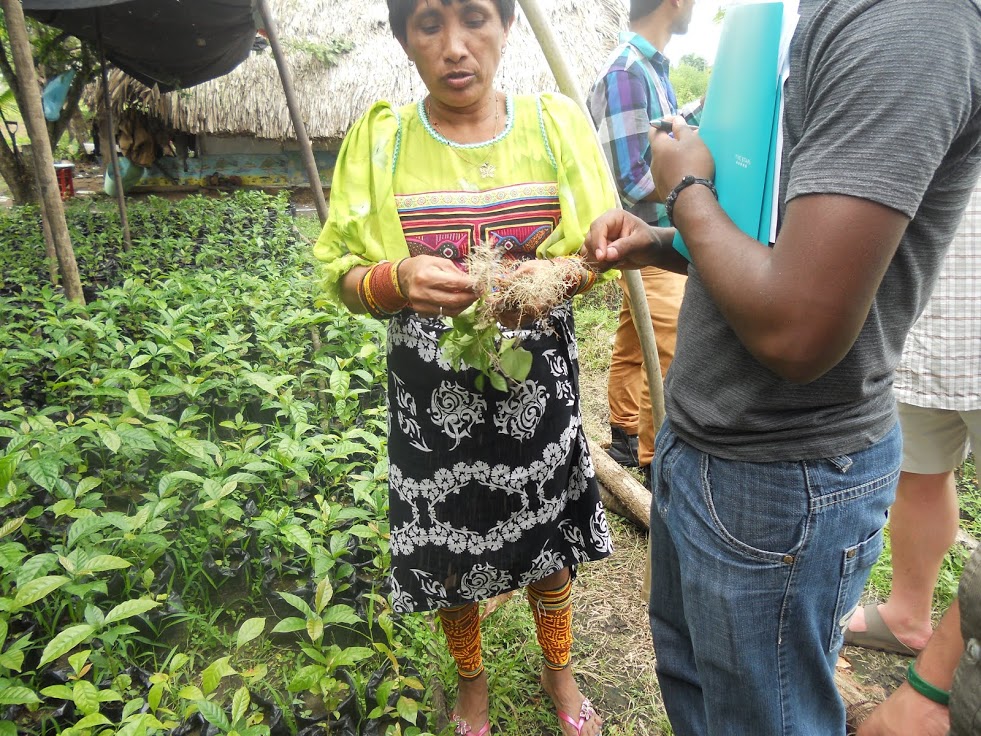 A weeklong volunteer trip where students provided business expertise to the Wacuca Kuna community leads to crowd-funding campaign to support the organic coffee business in the area.


Last August, 16 undergraduate students traveled to the Darién Region of Panam
á
and met the Wacuco Kuna community. The weeklong volunteer trip, through Global Business Brigades, allowed the students to provide business expertise and learn about the community's businesses, culture, history, passions and desires, along with the unique international issues they face.
Throughout the week, multiple community members expressed the same passion: Coffee.

The members yearned to increase their organic coffee production and yield in hopes to sell their beans at a more profitable price. And a small group of Oakland students thought they could help.
"Coffee to you and me is an everyday luxury, a decision we don't think twice about. But to this community, coffee is their livelihood. It's their income, it's how they survive," says Café de Kuna team member Catherine Pesta.
A month later, the students presented the idea of Café de Kuna to Oakland University's Ideas to Business (i2B) Lab; as a student-led initiative desiring to increase the community's coffee production and yield with the intent to export.

Once accepted into the program, the students began the most exciting and unparalleled learning experience of their college years.
"The community members' desire for progress and change was contagious. So much so that we have poured everything into this project; even if that meant spending countless hours in Elliott Hall studying coffee, holding late night business meetings and contacting hundreds of experts in the coffee industry. We were going to make this idea a reality," says team member Ivanna Stefanyshyn.
To fulfill this reality, the students of Café de Kuna have set an ambitious, but attainable goal: raising $30,000 in 30 days.
On Saturday, March 1, the students launched a crowd-funding campaign on the platform Start Some Good in hopes to raise the funds necessary to provide the community with the tools and resources needed to create a sustainable coffee business.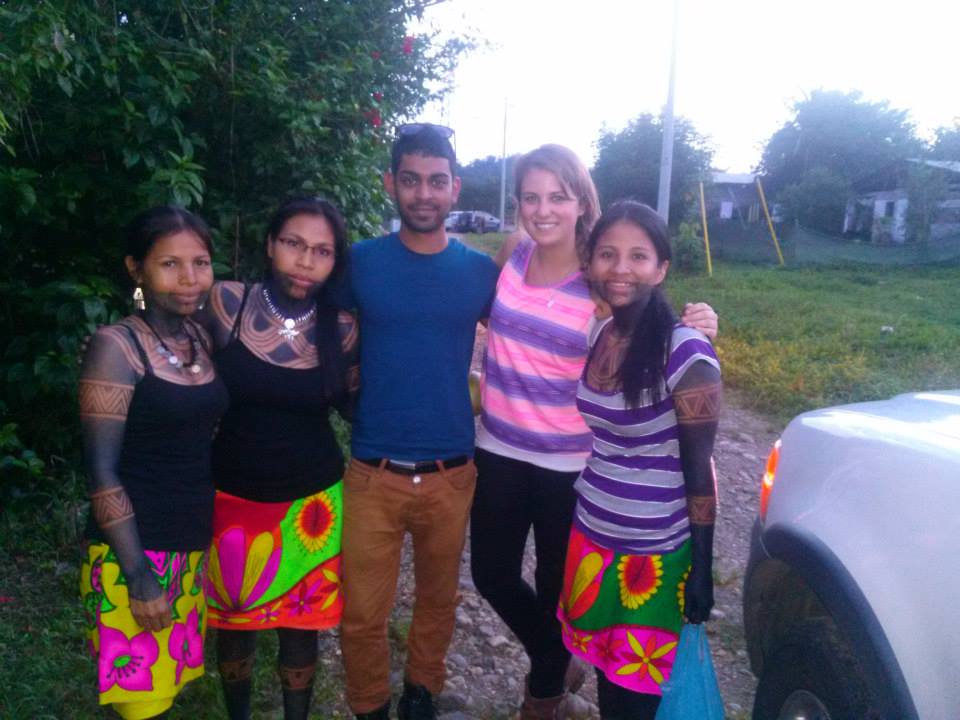 "Donating as little as $5 can help us reach our ultimate goal of $30,000. Meaning we can provide the community with education workshops on coffee, organics and sustainability. And construct a communal greenhouse," comments i2B member Daniel Ellis.
"The opportunity to be a part of an initiative empowering a community alongside an incredibly talented, passionate and hard-working team is beyond rewarding. Donating to Café de Kuna can provide the community with a future free of financial burdens," adds team member Kelly Torpey.
For the students to be successful, they need support.
"We have a Facebook and Twitter page constantly being updated with pictures, events and facts. And of course our Start Some Good page, which offers a video and an in-depth discussion of the campaign" says social media guru Katie Bales.
The crowd-funding campaign ends Sunday, March 30. To help the students of Café de Kuna empower the Wacuco Kuna community, visit the campaign website.


A volunteer trip leads to crowd-funding campaign to support the organic coffee business in the area.

Created by Claudette Zolkowski-Brown (zolkowsk@oakland.edu) on Monday, March 3, 2014
Modified by Colleen Campbell (cjcampbell@oakland.edu) on Thursday, March 6, 2014
Article Start Date: Monday, March 3, 2014