Wednesday, February 26, 2014
Association for Interdisciplinary Studies finds new home at the Macomb University Center
Julie M. Trube, Interim Executive Director at OU-Macomb
The Association for Interdisciplinary Studies (
AIS
) will now be housed at the
Macomb Community College University Center
in Clinton Township.
The AIS was founded in 1979 to encourage scholars and administrators to exchange ideas. Today, the organization still supports the exploration of interdisciplinary ideas, while also sustaining strategic development, promoting the scholarship of integrative teaching and advocating best-practice techniques for interdisciplinary studies.
Oakland University's connection with this international organization will allow for more significant grant opportunities and greater academic research.
Oakland University began offering classes at Macomb Community College nearly three decades ago. OU was among the first institutions to partner with the Macomb University Center, offering a wide selection of classes and full degree programs.
"Today, 33 percent of Oakland University's student population is from Macomb County; 20,000 OU alumni live in Macomb County; and close to 2,000 OU students study in Macomb County annually," said Julie M. Trube, Interim Executive Director at Oakland University-Macomb. "Our commitment to the county and our partnership with Macomb Community College continues to grow."
Learn more about the Association for Interdisciplinary Studies here, or visit oakland.edu/Macomb to read more about the convenience and flexibility Oakland University-Macomb has to offer at locations in Mount Clemens and Clinton Township.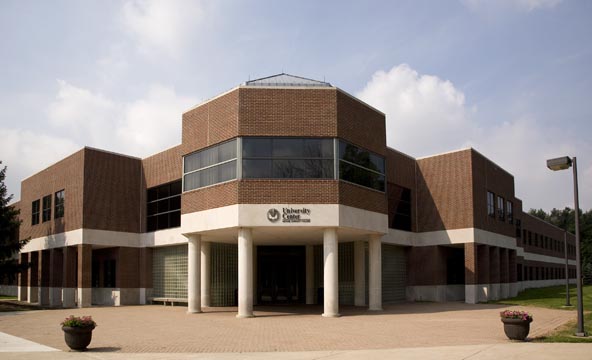 The Association for Interdisciplinary Studies program is now housed at the Macomb Community College University Center in Clinton Township.
The Association for Interdisciplinary Studies (AIS) is now being housed at the Macomb University Center in Clinton Township.

Created by Colleen Campbell (cjcampbell@oakland.edu) on Wednesday, February 26, 2014
Modified by Brian Bierley (bierley@oakland.edu) on Wednesday, February 26, 2014
Article Start Date: Wednesday, February 26, 2014