Friday, February 21, 2014
Bells for Carillon Tower tuned and ready to ship
The 49 bells for the
Elliott Carillon Tower
are tuned and ready to ship from
The Verdin Company's
bell foundry in the Netherlands. Once complete in fall 2014, the tower will be 151 feet tall and will have a regular live playing schedule and quarterly chimes.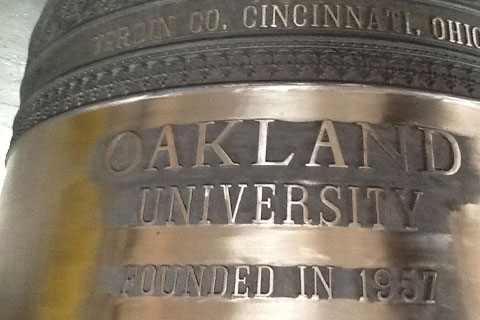 The largest bell weighs around 5,000 pounds and is 5 feet in diameter
Total weight of all bells is over 30,000 pounds (over 15 tons)
The carillon tower is one of the tallest bell towers on a college campus in the U.S.
Founded in 1842, Verdin is the oldest privately-held manufacturing business in the state of Ohio.
The carillon bell tower will feature a fully chromatic 49-bell carillon ranging from low C, which weighs around 5,000 pounds, to high C, at 24 pounds. Watch a video on how bells are tuned.
The traditional hand-action instrument provides the complete musical range to play any musical composition.
Twenty five of the bells will also have the capability of being played automatically.
The clock on the Elliott Carillon Tower is approximately 9 feet, 6 inches in diameter.
The minute hand from center (of clock) to outside tip is 54 ¾ inches long.
The largest bell (approx.. 5,000 pounds) is larger than the company's foundry in Cincinnati can cast. The ability to cast the largest bell, as well as having the tuning equipment and craftsman to tune the bells is in their foundry in Holland. Tuning bells is an art and takes a skilled craftsman to create the awesome sounds of a carillon.
The bell ringing equipment is being manufactured at Verdin's facility in Cincinnati.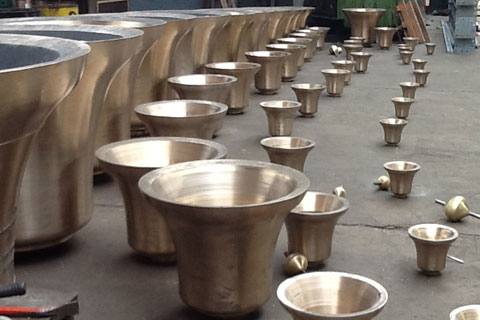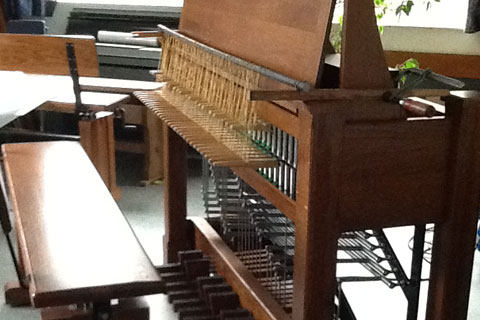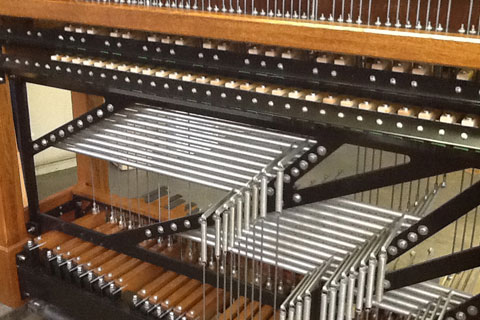 Learn more about the craftsmanship involved in casting and tuning the 49 bells that will be able to play any composition of music.

Created by Colleen Campbell (cjcampbell@oakland.edu) on Friday, February 21, 2014
Modified by Colleen Campbell (cjcampbell@oakland.edu) on Tuesday, February 25, 2014
Article Start Date: Friday, February 21, 2014