Thursday, January 30, 2014
Oakland hosting statewide retention and graduation rate conference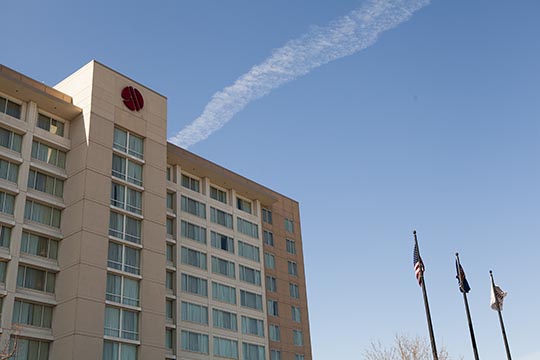 Oakland University will host this year's student retention conference Feb 5-6 at the Detroit Marriott Troy.
As part of a statewide effort to build a more prosperous future, Oakland University will host its second annual student retention conference Feb 5-6 at the
Detroit Marriott Troy
.

The event, titled
"High-Impact Practices: Creating a Culture of Completion,
" will draw representatives from Michigan's 15 public universities, as well as representatives from private institutions and community colleges, to discuss best practices for improving retention and graduation rates.
"The annual conference provides a forum for Michigan's institutions to network and share knowledge, creativity, and ideas that can help maintain access while improving student success and completion," said
Dr. Susan Awbrey
, conference founder and senior associate provost at OU. "We are excited to have keynotes by nationally recognized experts, as well as sessions by academic and student affairs professionals from throughout Michigan at this year's conference."
The conference will feature
keynote speakers Dr. John Gardner, Dr. George D. Kuh and Dr. Paul Hernandez.
Dr. Gardner is founder and president of the John N. Gardner Institute for Excellence in Undergraduate Education, a nonprofit organization focused on advancing student success, retention and completion. Since forming in 1999, the institute has received roughly $7,500,000 in support from its philanthropic partners. Among many achievements, Dr. Gardner is credited with introducing the American first-year and senior-year reform movements.
Dr. Kuh is chancellor's professor of Higher Education emeritus at Indiana University Bloomington and adjunct professor of Education Policy at the University of Illinois at Urbana-Champaign. His work includes founding the National Survey of Student Engagement (NSSE) and related surveys for law students, beginning college students, and faculty. He also founded the Strategic National Arts Alumni Project, the first-ever in-depth look at the factors that influence the careers of graduates of arts-intensive training high schools and postsecondary institutions. His contributions have been recognized with awards from the American College Personnel Association, American Educational Research Association, Association for Institutional Research and other organizations.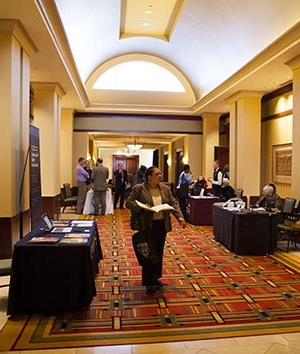 Dr. Hernandez is an associate professor at Central Michigan University whose research focuses on sociology of education and social inequality. He is the creator of Real Talk, a unique pedagogy which helps K-12 teachers and administrators improve passing rates and build meaningful relationships with at-risk students. This innovative, nationally-recognized teaching approach has been successfully utilized in schools near Detroit, Grand Rapids and Lansing.
The conference will offer a variety of panel and individual presentations focused on research, programs and services shown to improve student completion rates. Themes to be covered include student expectations, support and inclusion, assessment and feedback, and involvement and engagement.
"Beyond furthering career achievement, student success and college completion impacts future civic engagement, fosters leadership, and promotes a quality of life that leads to satisfaction and fulfillment," Dr. Awbrey added. "Higher education institutions have an obligation to empower students to achieve their aspirations."
For more information about the conference, visit the website at oakland.edu/retention.
As part of a statewide effort to build a more prosperous future, Oakland University will host its second annual student retention conference Feb 5-6 at the Detroit Marriott Troy.

Created by Colleen Campbell (cjcampbell@oakland.edu) on Thursday, January 30, 2014
Modified by Colleen Campbell (cjcampbell@oakland.edu) on Thursday, January 30, 2014
Article Start Date: Thursday, January 30, 2014