Wednesday, January 22, 2014
Political Science students heading to Sochi to skate in Winter Olympics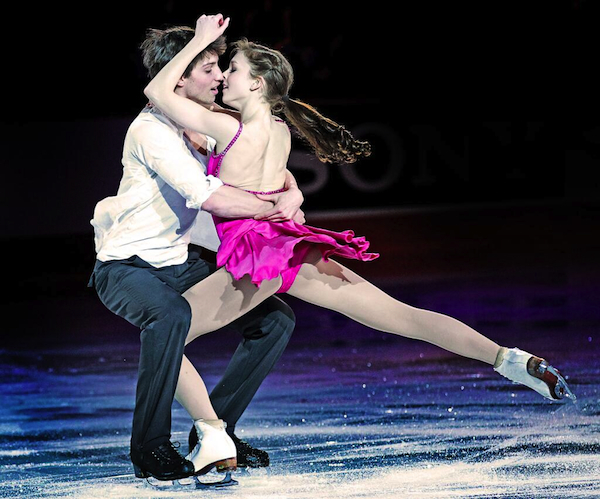 Mitchell Islam and Alexandra Paul will represent Team Canada in ice dancing at the 2014 Winter Olympics
Two Oakland University students are among hopefuls who will compete in the upcoming 2014 Winter Olympic Games in Sochi, Russia.
Mitchell Islam
and
Alexandra Paul
will represent
Team Canada
in the ice dancing category at the games, which take place from Friday, Feb. 7, through Sunday, Feb. 23.
Performing together since 2009, the pair has captured numerous accolades, including a silver medal at the 2010 World Junior Championships, a bronze medal at the 2011 Canadian Championships and a bronze medal at the 2013 Nebelhorn Trophy competition. They qualified for the Olympics after winning the bronze medal at the 2014 Canadian Championships in early January.
"When we heard our scores at nationals and knew we had made it, it was like a weight was lifted off my shoulders," said Islam. "All the hard work, the early mornings and the sacrifices I've made over the course of my career were worth it. I'm really looking forward to the opening ceremonies and walking into the stadium with my country-mates."
Natives of Barrie, Ontario, Islam and Paul moved to Michigan in 2012 to train with esteemed coaches Angelika Krylova and Pasquale Camerlengo at the Detroit Skating Club in Bloomfield Hills. Their Olympic dreams are years in the making as both started skating at an early age and have refined their skills through countless hours of practice. Their rigorous training schedule keeps them on the ice for three or more hours per day, five to six days a week, and they can also be found in the gym and in off-ice dance classes.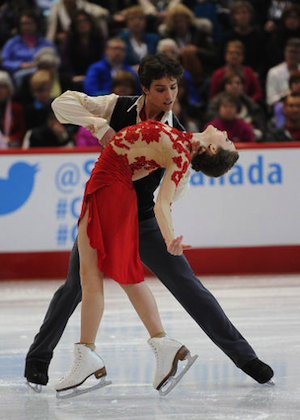 Mitchell and Alexandra have been skating together since 2009
Both say that coming to the U.S. has helped them take the next step in their athletic career and that Oakland University has played a vital role in helping them balance school and skating.
"OU has been such an important part of my life since moving to the U.S.," Paul said. "I really enjoy having something to take my mind off of training. It is such an amazing thing for an athlete to be able to sit in a classroom and really be able to go to school, not just take a few courses online."
Islam and Paul are pursuing bachelor's degrees in political science. Islam describes OU as "very accommodating" and says his favorite part of the experience "has been taking politics classes in a different country, offering an increased perspective to my studies."
David Archbold, director of OU's International Students and Scholars Office (ISSO), believes the pair has added to the diversity and richness of the campus community.
"I remember my first meeting with them. They were both very excited about starting at Oakland University for their bachelor's degrees and also shared their passion for skating and their ultimate dream of skating for Canada in the Winter Olympics," he said. "We at Oakland University and the ISSO are very excited about their prospects for earning an Olympic medal."

See the story on ClickonDetroit.com: Sochi Olympics features six international skaters from Detroit.
Mitchell Islam and Alexandra Paul will represent Team Canada in the ice dancing category at the games.

Created by Colleen Campbell (cjcampbell@oakland.edu) on Wednesday, January 22, 2014
Modified by Colleen Campbell (cjcampbell@oakland.edu) on Monday, February 10, 2014
Article Start Date: Wednesday, January 22, 2014