by Gillian Ellis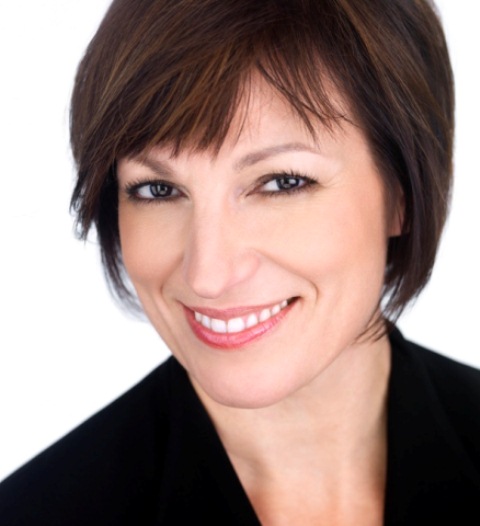 Every undergrad at OU must take at least one general education class in the Arts, and the 16 "gen eds" currently offered through Music, Theatre and Dance are among the most popular on campus. In a typical year, 2,000 undergraduates will expand their horizons by attending a class from a list that encompasses everything from
Film Music
to
Ethnic Dance in America
.
Some of the classes are taught by faculty who have busy performance careers that their students may not be aware of. Among those with dual careers as both teachers and working professional performers are
Milicia Govich
and
Thomas Mahard,
both of whom have taken acting classes with highly respected teachers and appeared on stage and film with some very famous names.
Milica Govich
, known to family and friends as Mila, is currently teaching two sections of
Theatre 100
. She began her career as a New York-based actor, and during that time she appeared in
Hello Dolly
on Broadway with Carol Channing and then accompanied Ms. Channing on the national tour.
Mila grew up in Lorain, Ohio, in a family of performers of Serbian heritage. Her brother is a professor of voice; her niece, Milena Govich, is a successful actor on stage and screen; and her son, Nicholas Vukasovich, is a Los Angeles based-actor who recently appeared in the AMC police drama
Low Winter Sun
, which was shot on location in Detroit.
After graduating with an M.F.A. from Ohio University's professional actor training program, Mila headed to New York, where she worked survival jobs, went on auditions and took class with Freddy Karemen at Carnegie Hall. She worked on Meisner technique, something she has cherished ever since.
The
Hello Dolly
tour brought Mila to the Fox Theatre in Detroit, and ultimately to the next phase of her life. A friend invited her to a "Serbian bowling tournament" in Windsor after the show and it was there that Mila met the man who would, after a four-year long-distance relationship, become her husband. Mila says, "He likes to say he saved me from 'all that.'"
Not expecting to find much theatre in Michigan, Mila says, "I was really surprised by the wealth of opportunities." Her very first Michigan gig was at the Jewish Ensemble Theater in
Falsettos
, and for five years she was an associate artist with the Purple Rose Theatre. She has also worked on and off with Meadow Brook Theatre and it was while auditioning for a part in "the Scottish play" at Meadow Brook that Mila had an accidental meeting with
Professor Karen Sheridan
. Karen asked for a resume and a few weeks later she called Mila and asked her if she would teach the Musical Theatre Workshop. In the 10 or so years since then, Mila has taught a lot of different classes, but now is happily settled with her two big gen ed sections. She believes she opens the minds of a lot of her students, many of whom have no experience of theatre; and she encourages her Theatre 100 students to take play writing and acting classes. Several of them have gone on to become theatre majors and Mila jokes that her husband "hopes their parents don't know where we live!"
Kevin Corcoran,
dean of the College of Arts and Sciences, recently addressed the question of whether or not "someone with a theatre degree can make a good living" on a CBS Detroit WWJ Podcast. He made the point that any Liberal Arts degree creates a strong foundation for a career, and a theatre degree in particular offers great training in some of the most important workplace skills, especially for an entrepreneur. He cited the ability to work in a team, self-presentation, reading and responding to other people's reactions, experience dealing with rejection, and the necessity of meeting a deadline. He said, "Opening night is opening night."
But, of course, many of the theatre program's graduates, whether they are performers or theatre design and technology majors, do find work in their chosen field. Professional preparation and networking are built into the program and Mila is part of this. She coaches musical theatre and acting majors one-on-one in their scenes and monologues. She takes on 10 to 12 upperclassmen every year and works intensively with them in preparation for the tough world of auditioning that lays ahead of them.
Mila is still facing that challenge herself and having as much success as she ever did. She worked with Alexander Payne in HBO's
Hung
and Dan Attias on CBS's
Three Rivers
. Most recently she spent four weeks working on the movie
The Fault in Our Stars
, alongside such well-respected actors as Shailene Woodley, Willem Dafoe and Laura Dern. She reports they were all lovely to work with. She especially cherishes a moment when the star of the movie, Shailene Woodley, thanked her for all the crying she had done off camera. Shailene told Mila it had really helped her through an emotional scene. Mila says, "I'm very good at crying; it's my Meisner training. I can cry for hours and hours. But I'm really funny too!"
Mila is all smiles about her current performance career. She hopes for more movie work in her future and she says, "I thought I was giving up the brass ring but Detroit has been wonderful to me. I've been blown away by the opportunities."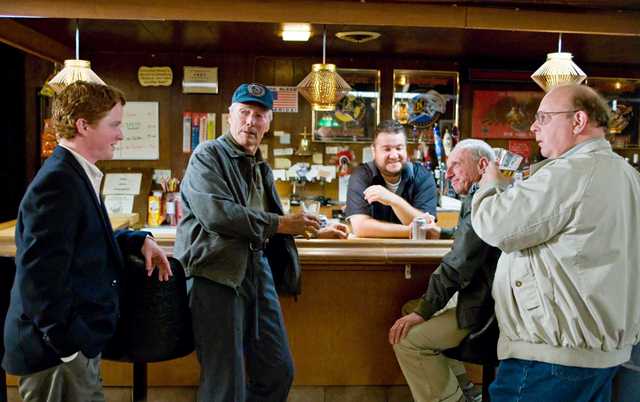 Another seasoned professional teaches the gen ed
Introduction to Theatre
and
Acting for Non-Majors
.
Tom Mahard
has played more than a hundred stage roles and brings all that experience to a 20-year teaching career at OU. Like Mila, during that time he has taught many different courses.
Also, like Mila, Tom moved to Michigan for personal reasons. He was a Los Angeles based-actor "doing good work with good actors" when his wife was recruited for a Ph.D. program at the University of Michigan in Ann Arbor. He had no expectations of an acting career in the Midwest but was surprised to be taken on immediately by a Detroit agency, because he was a "legit L.A. actor" with all the required union cards. He was soon working in industrial films and had his first theatrical role at Meadow Brook Theatre in
School for Scandal
.
Tom grew up in a show business family. His father, Francis Mahard Jr. was a theatrical designer who also worked for the public television station in Boston. Mr. Mahard designed the sets for Julia Child's kitchen and Alistair Cooke's Masterpiece Theatre drawing room. Young Tom recalls some very prestigious babysitters, Vincent Price and Walter Matthau among them.
And after a lifetime in the business, Tom has a great wealth of stories to tell. After graduating from Bates College in Maine, he headed to L.A. where he got his first union card, almost by luck. He was the sixth person to audition for a radio drama about the men who built the atomic bomb. He left the audition to see hundreds of people in line, but he had the part because he was there early and could speak with a German accent. That was all that was required! The young producers had formed a company, written a script and recorded the play with the sole intention of working their way into the union AFTRA. The company was disbanded without the play ever being broadcast, but Tom had his union card and a $23 paycheck.
Tom got his first film work after he arrived in Michigan. In the 1970s he made the television movie
Word of Honor
with the highly esteemed actor Karl Malden, with whom he had three scenes alone. He recalls that as a "terrific experience."
He also appeared in
Hoffa
with Jack Nicholson. He uttered just one line: "Another one Bobby" and for this he receives a residuals check of $3.12 every three months. Most impressively, he appeared in
Gran Torino
with Clint Eastwood (a rather larger check),
Conviction
with Hilary Swank, and
Stone
with Robert De Niro. In that last movie, Tom notes he is listed as "some guy" in the credits and that same no name was also on the door of his trailer, but no matter how small his part, Tom came away with a moment any actor would cherish. Robert De Niro laughed when he said his line in rehearsal.
As a young man in L.A., Tom had taken acting classes with Michael Shurtleff, who was one of the most influential casting directors ever. Mr. Shurtleff's classes were focused on teaching lessons derived from his influential book
Audition
. It was while taking a workshop with the visiting Michael Shurtleff in Detroit that Tom first began to teach. Other students wanted to continue the classes and Michael suggested Tom be their leader. He taught those classes for working actors and aspiring professionals for seven years.
He first began to teach at OU when he was approached by now
Professor Emeritus Michael Gillespie
. Tom says, "I have a real passion for teaching." Over the last 20 years, he has seen thousands of students and he has sometimes noticed a talent a student was unaware (s)he possessed, sometimes in performance, other times in writing. Tom says he always encourages young talent in his class, even though parents whose children are pre-med may perhaps prefer he didn't. "I think you have to follow your heart."
Tom says, "Teaching makes my own acting better and my auditions fresher." Both he and Mila continue to audition regularly for film and stage. They bring "real deal" expertise to their classes, and the students from across all the disciplines on campus who sign up for their gen eds are just one step removed from famous acting teachers, Broadway and Robert De Niro. Yes, Robert De Niro!
You can next see Mila perform in
Harris Cashes Out
, which opens at
Meadow Brook Theatre on January 8
.
Tom has a full theatre season scheduled, with performances at the Jewish Ensemble Theater, Tipping Point Theatre, Williamstown Theatre and then again at Tipping Point, but you can catch him at his very first engagement this season as Ebenezer Scrooge in
A Christmas Carol
at Meadow Brook Theatre, opening November 15.
Photos:
Upper: Mila Govich. Photo by Peter Hurley.
Lower: Still from the movie Gran Torino. Tom Mahard fourth from the left.