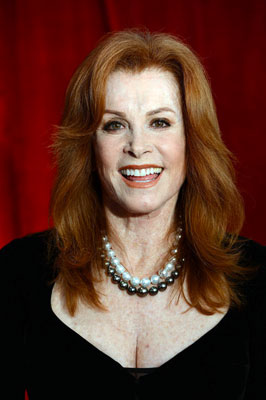 Actress Stefanie Powers will speak at the Macomb Town Hall scholarship luncheon.

The luncheon-lecture series supports the annual Gladys McLean Macomb Town Hall Endowed Scholarship. The award is named in honor of Gladys McLean, who was the Town Hall treasurer for more than 30 years. McLean, a Romeo resident, advocated the establishment of an endowment fund and was eager to secure future scholarships.

When McLean passed away in 2003, her family worked with the Town Hall to establish a five-year plan that would put $50,000 into an endowment fund.

"Gladys' devotion to Oakland was so powerful, and it lives on through this scholarship," Daniels said. "Her family knew it was what she wanted."

The 2013-14 series will kick off on Tuesday, Oct. 15, at the Andiamo Banquet Center in Warren.

The first speaker will be actress Stefanie Powers, who has appeared with John Wayne, Lana Turner, Ava Gardner, Bing Crosby, Glenn Ford and Sammy Davis Jr.

The series continues on Tuesday, Jan. 21, 2014, with local blues musician Matthew Ball, who is an OU alumnus.

On Tuesday, April 15, 2014, the series will close with George Vine and Erna Gorman discussing their WWII experiences with a lecture entitled "Power of the Human Spirit."

Series tickets for Macomb Town Hall lecture-luncheons are $120. Seating for each lecture begins at 10:15 a.m. and the programs begin at 11 a.m. For details, call (586) 465-2548 or (586) 246-9017.