Tuesday, September 17, 2013
Fidel Castro's exiled daughter Alina Fernandez to speak at OU
By Katie Williams, contributing writer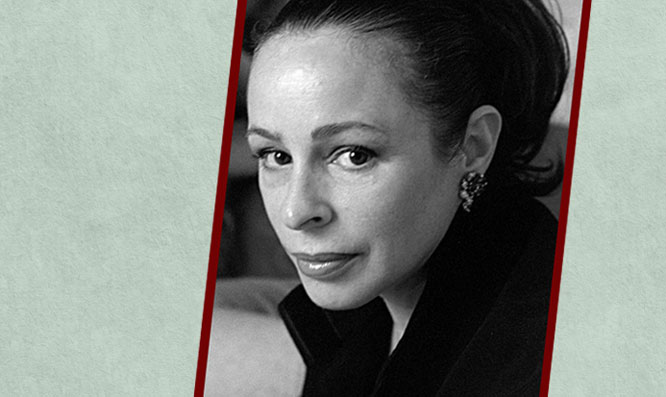 Alina Fernandez
Oakland University will host a lecture by Alina Fernandez, the daughter of Fidel Castro, from 7-9 p.m. on Monday, Sept. 23, at Varner Recital Hall.

The lecture is part of OU's Hispanic Celebration Month. Fernandez will speak about her experiences growing up in Cuba and ultimately fleeing the country after her role in a movement of political dissent. The lecture will provide an intimate account of her father, how the country changed after the revolution and of the potential for a reformed Cuba.

"Alina Fernandez gives a really rare insight into Cuban life and politics," said Michelle Alwardt, director of OUSC Legislative Affairs. "She's an activist, a family woman and a rebel all at once."

Born in 1956 during her father's 32-year reign as president, Fernandez began life as a member of the Cuban elite. She was a toddler in 1959 when Castro overthrew the Batista government during the Cuban Revolution.

Fernandez became increasingly critical and rebellious towards the political climate, and played a key role in a movement of political dissent in the 80s. She was forced to flee Cuba in 1993, a feat she mastered through the art of disguise.

Fernandez now resides in the United States.

Her memoir, "Castro's Daughter: An Exile's Memoir of Cuba," was written in 1998. It is the basis for the 2015 film "Castro's Daughter," written by Academy Award winner Bobby Moresco and Pulitzer Prize winner Nilo Cruz.

Admission is free and the lecture is open to the campus community. A meet and greet session will follow Fernandez's lecture.

"Fernandez shows a lot of courage and a willingness to speak up for what she thinks is right," Alwardt said. "She's a high caliber speaker, and we're very excited to have her."
Her lecture is part of Oakland University's 2013
Hispanic Celebration Month
, which will be observed Friday, Sept. 13 through Tuesday, Oct. 15.

The lecture is sponsored by the Center for Multicultural Initiatives, OUSC Legislative Affairs and Multicultural Affairs, the Center for Student Activities and Leadership Development, the women's and gender studies program and the political science department.
For more information about the lecture, contact the Center for Multicultural Initiatives at (248) 370-4404 or
cmi@oakland.edu
.
Alina Fernandez will share her unique insight about Cuban politics and the decision to flee her home country at a lecture Monday, Sept. 23.

Created by Katherine Land - Deleted (land@oakland.edu) on Tuesday, September 17, 2013
Modified by Katherine Land - Deleted (land@oakland.edu) on Wednesday, September 18, 2013
Article Start Date: Tuesday, September 17, 2013