Friday, September 13, 2013
MBH, Neiman Marcus to host fashion show fundraiser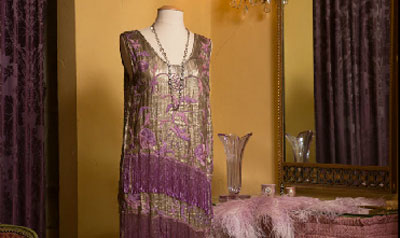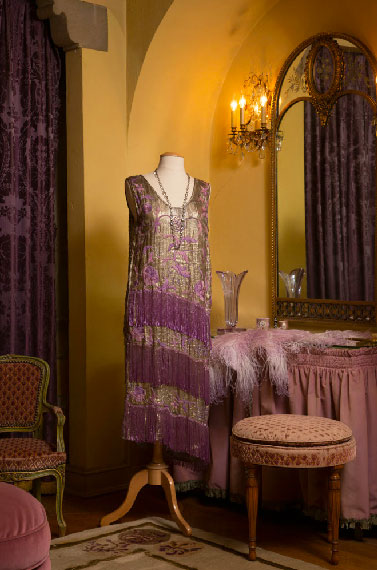 Matilda Dodge Wilson's 1924 gold tissue evening gown.
This fall, Oakland University's Meadow Brook Hall and luxury retailer Neiman Marcus will team up in defense of fashion. The pair will host "Decades of Dress" – a charity luncheon and fashion show designed to raise funds to conserve The Hall's extensive wardrobe.
The event will feature a Verdura trunk show featuring the En Voyage collection, a Neiman Marcus ready-to-wear fashion and jewelry presentation, premium raffle packages and the Meadow Brook costume exhibit, which will showcase a stunning 1924 gold tissue evening gown worn by Matilda Dodge Wilson.
The reception is set for 11 a.m. on Wednesday, Oct. 2, at Meadow Brook Hall. Tickets begin at $125 person and table sponsorships are available. Call (248) 364-6264 to make a reservation.
A monument to the wealth and grace of days gone by, Meadow Brook Hall is considered to be the finest extant example of Tudor revival architecture in the country, and was designated a National Historic Landmark by the U.S. Department of the Interior in 2012.
Meadow Brook Hall is self-funded and relies on special events such as the Decades of Dress fashion show for its preservation. For more information about Meadow Brook Hall, visit the website at
meadowbrookhall.org
.
For more than a century, Neiman Marcus has defined luxury retailing catering to an affluent, discerning and educated client. For more information on Neiman Marcus, please visit
neimanmarcus.com
.
To learn more about academics, achievements, and events at OU, visit the news site at
oakland.edu/newsatou
and follow the news team on Twitter at
@OaklandU_News
.
Meadow Brook Hall will team up with Neiman Marcus for "Decades of Dress" – a charitable fashion show to raise funds to conserve The Hall's extensive wardrobe.

Created by Katherine Land - Deleted (land@oakland.edu) on Friday, September 13, 2013
Modified by Katherine Land - Deleted (land@oakland.edu) on Monday, September 16, 2013
Article Start Date: Friday, September 13, 2013