By Katie Land, news editor
Dr. Hoffman-Han interviews celebrated Korean filmmaker Park Chan-wook.
As an undergraduate student in Southern California, Oakland University professor Alison Hoffman-Han spent years wandering in and out of art house theaters and slowly falling in love with international cinema.
"When I first encountered Hong Kong filmmaker Wong Kar-wai's "In the Mood for Love" on the big-screen, it was like a whole new world of cinema opened up for me," Dr. Hoffman-Han said.
"I'd never experienced a film so beautiful, and so attuned to the power of expressive objects and resonant spaces. I began watching any and all of his films, and in the process, began learning quite a bit about Chinese art cinema."
Her passion for contemporary East Asian film led to a doctorate degree in Cinema and Media Studies, and recently took a profound step forward when she interviewed celebrated Korean director Park Chan-wook before a live audience at Hollywood's Look East Film Festival.
Internationally and critically hailed, Park's work has found success in the U.S. with his violent, surreal, and often uncomfortable films "Thirst," and The Vengeance Trilogy – which consists of 2002's "Sympathy for Mr. Vengeance," 2003's "Oldboy," and 2005's "Sympathy for Lady Vengeance." His most recent work, the American thriller "Stoker," was released earlier this year, starring Mia Wasikowska, Nicole Kidman, and Matthew Goode.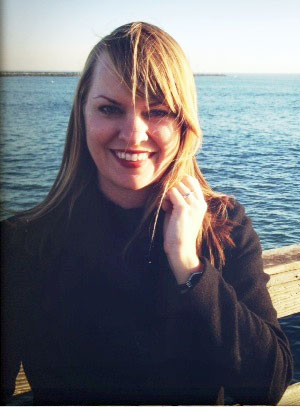 Dr. Hoffman-Han
Park's films have drawn the eyes of innovative American film directors Quentin Tarantino and Spike Lee. Tarantino counts Park as one of his favorite contemporary filmmakers, while Lee recently remade Park's film "Oldboy," which will hit theaters later this year.
"I was both thrilled and a bit nervous about interviewing Park, especially in front of a large audience of festival-goers. In preparing my questions for Park, I decided to approach his films – their style, representations, and the issues they raise – unconventionally," Dr. Hoffman-Han explained.
"I didn't want to ask the questions he's so often asked about violence, his "vengeance trilogy," and his cinematic influences. So instead we talked quite a bit about things like embodied spectatorship, his female characters, how he captures sexuality, and how he works with his collaborators, particularly in the areas of cinematography and music."
In the interview, Park outlines his style of filmmaking on the most basic level: How he wants to make the audience feel.
"When I make films, what I want my audience to walk out of the theatre feeling is literally physical. I don't want to make a film that an audience will just accept intellectually or through the mind. I want and try to make films that an audience can physically react to. You said that the experience of watching my films is exhausting, and that's exactly how I want my audience to feel," Park said.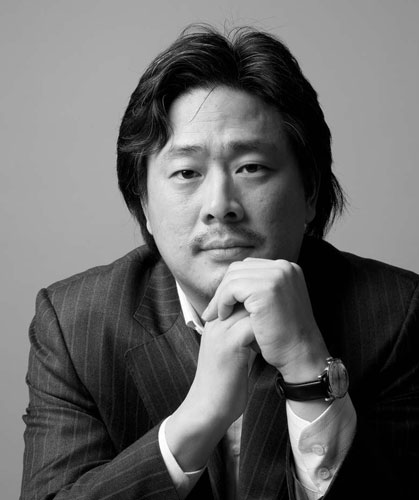 Park Chan-wook
"I think I would have made an ideal film if I was successful in making my audience tense up through its entirety – without one moment of relaxing – with the audience constricting themselves and getting to a point where they feel completely exhausted. This, to me, is the greatest achievement in film-making."
Dr. Hoffman-Han's interview and essay on the experience appear in the Journal of Japanese & Korean Cinema. To read "You Can't Help But Feel Uncomfortable, Even Though You're Smiling: An Interview with Park Chan-wook,"
click here
.
Park's insight will also make its way into Dr. Hoffman-Han's contemporary East Asian film course this semester, where students survey key genres and major auteurs from Korea, Japan, and China within the last thirty years. This winter, Dr. Hoffman-Han will teach courses in documentary studies and advanced topics in film, which will focus on gender and sexuality in American cinema.
For more information about Oakland's Cinema Studies program, including courses, upcoming events, and ways to get involved, view the website at
oakland.edu/cinemastudies
or check out the
Facebook page
.
To learn more about academics, achievements, and events at OU, visit the news site at
oakland.edu/newsatou
and follow the news team on Twitter at
@OaklandU_News
.
In an exclusive interview, Alison Hoffman-Han talks spectatorship, sexuality and cinematography with celebrated Korean film director Park Chan-wook.

Created by Katherine Land - Deleted (land@oakland.edu) on Thursday, September 12, 2013
Modified by Katherine Land - Deleted (land@oakland.edu) on Friday, September 13, 2013
Article Start Date: Thursday, September 12, 2013