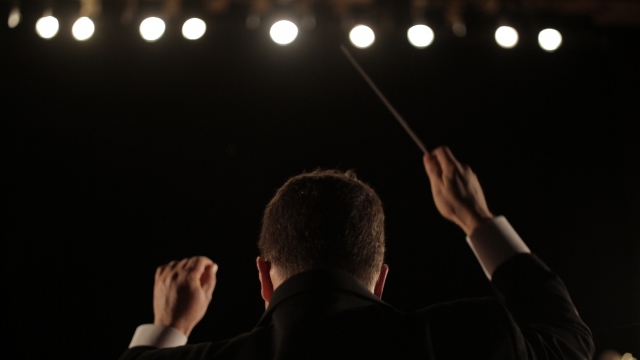 Music, Theatre and Dance recently launched a YouTube site, which is located on the Oakland University's official YouTube channel. Find OU's videos by searching for oaklanduniv. We encourage you to follow this link to see
"This is Oakland University's Song,"
which features the OU Wind Symphony and conductor
Greg Cunningham
. We all love it and we think you will too.
Please share the video with your friends; you are welcome to load it to your social media pages. Seeing our fine student musicians playing may well have people thinking about music classes, so we want to take this opportunity to remind you that now is the perfect time to sign up for lessons in our
Music Preparatory Division
. All ages are welcome to enroll in one-on-one lessons for flute, clarinet, saxophone, trumpet, low brass, violin/viola, cello, double bass, guitar, harp, percussion, jazz percussion, piano, jazz piano, voice, bassoon or French horn. Many music prep instructors are the very same faculty who teach our music major students. For more information about lessons for community members, please email
Bibianne Yu
at
byu@oakland.edu
We want to catch you up with some of the last of this summer's news. Two music education Ph.D. candidates recently defended their dissertations. Congratulations
Dr. Jonathan Busch
and
Dr. Daniel Abrahams
.
Jonathan's dissertation was entitled
Old Dogs and New Tricks: One Teacher's Struggle to Develop a More Learner-Centered Choral Classroom
and he described the culmination of his research like this: "Through the analysis of personal narratives, autobiographical reflections, and audio recordings collected in a high school choral classroom, this qualitative self-study illuminates the contentious and fractured inner world of teacher change as a teacher with twenty years of experience attempts to change from a traditional high school choral conductor to a teacher/conductor with a constructivist view of learning. In this study, a supposed conversion to a better way of teaching was hindered by isolation, vulnerability, risk, and the interaction and competition of teacher selves and identities held in place by largely unseen webs of feelingful knowing."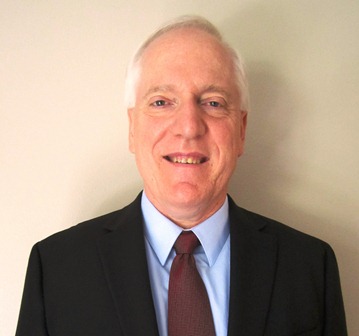 Dr. Busch plans to continue teaching middle school and high school band and high school choral music while he seeks a second career in higher education, where he can encourage and mentor the next generations of music educators.
Daniel's dissertation reported the results of a qualitative study described, in part, like this: "I worked as a teacher-researcher analyzing experiences of students and teacher in an undergraduate instrumental conducting classroom, seeking understanding of challenges, frustrations, and successes as we negotiated their learning to become conductors and my learning to teach conducting." His abstract summarizes his conclusions: "Identifying problematic situations, acting on awareness through problem solving, and becoming open to new possibilities of successful conducting experiences assisted learners in thinking about and taking ownership of their learning processes." Dr. Abrahams is currently teaching middle school instrumental music in the Omaha Public Schools.
Some of our theatre alums and faculty were recognized for their achievements this summer. At the 2013 Wilde Awards, which are sponsored by Actors' Equity Association and the Pride Source Media Group, the Meadow Brook Theatre production of
Next to Normal
received the Best Musical Award. OU alum
Travis Walters
directed the production, which featured a stunning set designed by OU Assistant Professor
Jeremy Barnett
. Best Performance for an Actor in a Comedy went to
John Manfredi
for his work in
End Days
at the Williamston Theatre and The Jewish Ensemble Theatre Company. John teaches stage combat in our theatre program. You can read more
about the Wilde Awards here
.
Next to Normal
also won the Rogue Critic's Best Musical Award. Alumna
Kryssy Becker
(B.F.A. '11) took the Supporting Actress in a Musical Award for
Ordinary Days
, at the Tipping Point Theatre, while the Lead Actress in a Comedy Award went to
Cheryl Turski
in Meadow Brook's
The Constant Wife
, which was directed by OU's
Professor Karen Sheridan
. The Rogue Critic is a popular and influential regional theatre blog.
In other theatre news, playwright and alum
Anetria Cole
has an upcoming reading of her play
Bronzeville Gold.
The reading will be on Thursday, October 10, at 1515 Broadway in Detroit. Tickets will be available on the day of the event for $10, or pay what you can
.
Mark your calendars now for a fully staged version of the play planned for next June, here in Varner Recital Hall.
Read more details in this Oakland Press article
.
And we were delighted to hear that newly graduated theatre tech and design specialist
Gina Smothers
(B.F.A. '13) has accepted a job as a seamstress at Seams Unlimited in Racine, Wisconsin. The company makes costumes for the very best operas productions in the country and lists many other illustrious clients. You can read more about
Seams Unlimited here
.
Gina learned she had her job and had to pack and move within just a few days, as did
Erik Dewar
(B.M. '13) who alerted his Facebook friends to the fact he had just accepted a choir position in Houston, TX. He wrote, "I leave tomorrow morning, and school begins Monday. It'll be a quick transition!" We wish good fortune to all the spring graduates who found their futures this summer and set out upon their new adventures. Please keep in touch with us!
We really enjoy receiving and sharing your news, so we were thrilled to hear that OU Technical Director
Brent Wrobel
, recent alum
Jeff Block
(B.F.A. '13) and
Daniel Robinson
, a junior theatre tech and design major, were all credited for their work on a television show called
Family Game Night
this summer. It airs on Hasboro's network, The HUB and is currently rated the number one game show. The host, Todd Newton, has won an Emmy for Best Game Show Host. Thanks so much Brent for updating us with this news.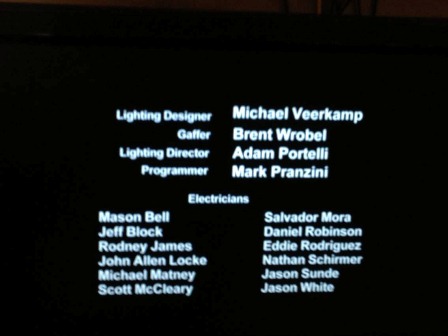 Our dancers have also been busy. We have heard that several recent graduates have moved to New York, Los Angeles and Chicago in pursuit of their dreams. Once again, we urge you to keep us posted.
And Take Root, the dance company co-directed by Assistant Professors of Dance
Thayer Jonutz
and
Ali Woerner
, continues to be busy. On Saturday, August 24 they performed at the Boll Theater in the YMCA as part of the Detroit City Dance Festival. The three-day inaugural festival was designed to show off the diverse local dance community, to help unite the arts world in Detroit, and to get the word out that there are a lot of fun things happening in Detroit. All the company members danced:
Vivian Costello
,
Andrew Detloff
,
Francesca Garippa
, Jonutz,
Maddie Metzger
,
Meg Paul
and Woerner. You can always find video of Take Root performances on their homepage:
takerootdance.com
And one last note about dance:
Professor Rodney A. Brown
(B.A. '05), whose Life in Dance we featured a few months ago, is featured this summer in the
OU Magazine
. You can read an online version of that article,
"Master of Dance," here.
Finally, two sad notes. At the recent Detroit Jazz Festival there was a "Tribute to Brad Felt," with some of his closest associates from the local jazz scene honoring his legacy.
Brad Felt
was an OU graduate, a tuba and euphonium master, who died in 2011. Thanks to
Professor Emertitus David Daniels
for bringing this event to our attention.
And we must also note the passing of
Maxim Janowsky
, a bassist who performed with the Detroit Symphony Orchestra for nearly half a century, who died this past month. Mr. Janowsky also taught bass at OU for nearly 30 years. You can read a full obituary by Mark Stryker in
the Detroit Free Press here
, but his passing was also felt personally here in Varner.
Administrative Assistant
Muriel Mader took bass lessons with Mr. Janowsky for four years. She says, "I learned more from him in those four years than I did in my previous twenty-eight years of playing. He was a wonderful teacher, a great mentor and a lovely man. He will be missed."
Photos:
Top: Greg Cunningham conducts "Oakland University's Song"
Middle left: Dr. Jonathan Busch
Lower right: The credits for Family Game Night