Oakland University School of Nursing Associate Professor Barbara Penprase, Ph.D., RN, CNE, has been named a fellow in the National League for Nursing's (NLN) Academy of Nursing Education.
She is being honored for her work both as the Crittenton Endowed Professor in OU's School of Nursing and as executive director of the Riverview Institute.
Penprase developed and implemented Oakland's Accelerated Second Degree Nursing Program – the first of its kind in Michigan – and helped obtain more than $3.5 million to support its growth. Designed for students who have already earned one degree, the year-long program combines general education in the humanities and the social, biological and natural sciences with education in the theory and practice of nursing.
Penprase has been lauded for her passionate instruction using innovative teaching strategies, as well as for bringing a wealth of clinical expertise to the classroom setting. She has won numerous honors and acknowledgements at OU, including the Teaching Excellence Award at OU in 2009.
"This fellowship opportunity is a great honor that will allow me to grow as a nurse educator and researcher," Penprase said.
"I am looking forward to meeting and networking with many individuals who will be outstanding role models to emulate, and I am confident that this experience will enhance my ability to help guide and inspire future leaders in nursing and nursing education."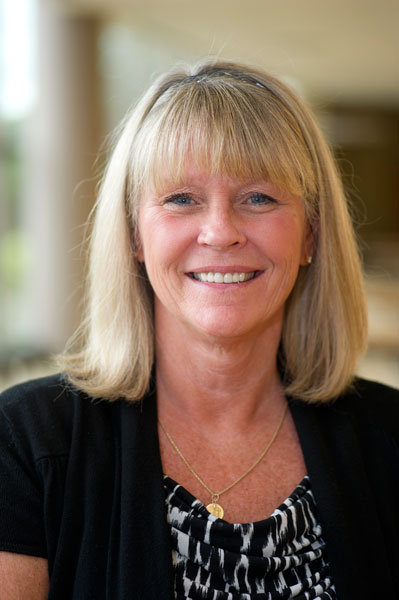 Barbara Penprase
In her role as executive director of the
Riverview Institute
, Penprase oversees certificate programs designed to help underserved populations obtain skills to secure employment and stay in Detroit, including:
-Animal Assisted Therapy
-Basic, Advanced Cardiac, and Pediatric Advanced Life Support
-Nursing Assistant (CNA) program
-Practical Nurse (LPN) certification
-Patient Care Technician (PCT) program
Established in 2007, the Academy of Nursing Education strives to foster excellence in nursing education by recognizing and capitalizing on the wisdom of nurse educators who have made sustained and significant contributions to nursing education.
"The National League for Nursing relies on these accomplished individuals as allies in our efforts to prepare the numbers of excellent nurse educators we need if we are to eliminate the shortage of nurses plaguing America's health care institutions," said NLN CEO Beverly A. Malone.
"Nurse faculty and colleagues from other fields who contribute to excellence in nursing education and to the preparation of a nursing workforce that meets the needs of our ever-changing health care environment deserve this public recognition and the gratitude of all who are eager to elevate the status of the profession."
Additionally, Penprase is an active researcher focused on student and nurse outcomes. She is specifically interested in empathy, compassion fatigue and noise levels within hospitals that cause miscommunication and errors, and impairs the healing of patients. As the Crittenton Endowed Professor, she serves as a role model and teacher to help staff with evidence-based research to help change how nurses deliver care.
She also was active on a team that developed and implemented the university's online RN-BSN program, which has been used as an exemplar through the United States as the first completely online nursing program.
The National League for Nursing is the premier organization for nurse faculty and leaders offering faculty development, networking opportunities, testing services, nursing research grants, and public policy data and initiatives to its 37,000 individual and 1,200 institutional members.
Penprase will be inducted as a Fellow in the Academy of Nursing Education during the NLN's annual Education Summit this fall. To learn more about programs and opportunities in Oakland's SON, view the website at
oakland.edu/nursing
.
Oakland University is a vibrant academic community with nearly 20,000 students and more than 260 degree and certificate programs. To learn more about academics, achievements, and events at OU, visit the news site at
oakland.edu/newsatou
and follow the news team on Twitter at
@OaklandU_News
.