Wednesday, June 5, 2013
MPA students connect through ACHE healthcare network
By Eric Reikowski, media relations assistant
As more students prepare to enter the healthcare field, Oakland University continues to add new resources and partnerships to provide these future leaders with innovative, dynamic and relevant learning experiences. One such partnership is with the American College of Healthcare Executives Higher Education Network.

In late 2012, Oakland became a member of the ACHE, an international professional society of more than 40,000 healthcare executives that has more than 80 chapters worldwide.

Oakland's involvement in the Higher Education Network has also led to the creation of a new student organization on campus, the Student Alliance of Healthcare Leaders (SAHL).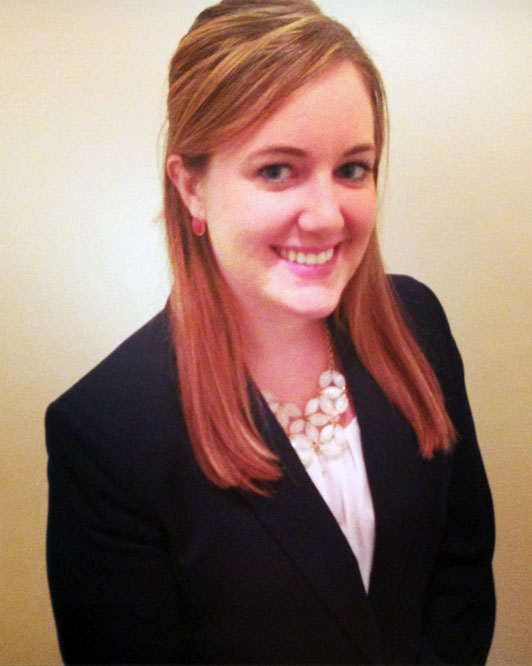 MPA student Erika Arndt
"I'm thrilled that OU has joined the Higher Education Network of the ACHE," said Erika Arndt, a student in the Master of Pubic Administration program. "Because the MPA program was willing to facilitate this membership, all students interested in healthcare leadership at Oakland University are now connected with an abundance of career resources and professional development tips, industry information, professional connections, and educational and networking opportunities."
Arndt is founder and president of SAHL and recruited its executive board members from among other MPA students in the Health Care Administration Concentration. The group aims to provide healthcare hopefuls with the benefits of joining the ACHE as a student member.

Arndt worked with MPA Program Director Diane Hartmus to establish OU's membership in the ACHE Higher Education Network. The partnership promises a wealth of opportunities for students who aspire to administrative and leadership roles in healthcare organizations.

"The Higher Education Network of the ACHE provides a wonderful portal for students to apply their coursework and interact with current leaders in healthcare administration," Dr. Hartmus said.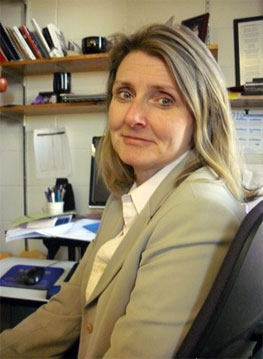 MPA Director Diane Hartmus
Along with networking and internship opportunities, the membership offers access to ACHE scholarships, fellowships, career support, continuing education and news publications.

"The Master of Public Administration program at OU prepares students to become leaders in their communities, and our collaboration with ACHE provides students the resources needed to create meaningful careers in the healthcare industry."
Oakland University is a vibrant academic community with nearly 20,000 students and more than 260 degree and certificate programs. To learn more about academics, achievements, and events at OU, visit the news site at
oakland.edu/newsatou
and follow the news team on Twitter at
@OaklandU_News
.
MPA student organization provides career opportunities, resources through American College of Healthcare Executives Higher Education Network.

Created by Katherine Land - Deleted (land@oakland.edu) on Wednesday, June 5, 2013
Modified by Katherine Land - Deleted (land@oakland.edu) on Thursday, June 6, 2013
Article Start Date: Wednesday, June 5, 2013