Oakland University's SmartZone Business Accelerator OU INC will celebrate a milestone this spring: the successful graduation of Advenovation, the incubator's first tenant client to move to an independent facility.
For the past year, the robotics firm Advenovation has grown at OU INC, utilizing the vast entrepreneurial and business development resources on Oakland's campus. It is now is expanding to a 5,000 sq. ft. facility located in Rochester Hills.
"Advenovation has grown into a thriving business while also becoming strategic partners with OU INC and Oakland University," said OU INC Executive Director, Amy Butler. "It is very rewarding to graduate an OU INC client and have them locate in Rochester Hills, where they will contribute to creating jobs while supporting other local businesses and their global counterparts."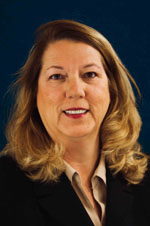 Amy Butler
Through its collaboration with the City of Rochester Hills, Michigan Economic Development Corporation (MEDC), and various industry partners, OU INC fosters a healthy environment for the growth of new start-up companies, and provides support for existing entities through its facility and business development resources.
Areas of focus include clean energy and energy efficiency, medical devices and information technology. OU INC provides customized services to assist domestic and international businesses.
"Having the opportunity to have Advenovation's home base at OU INC for the past year has been extremely beneficial to the company," said Adil Shafi, president of Advenovation.
"OU INC's location on Oakland University's campus creates the synergy needed to establish a positive relationship with the technology and robotics field, as well as a close cooperation and innovation with our automation partner, FANUC Robotics. Having the opportunity to be affiliated with a university improves its credibility and ours as well."
During its tenure at the OU Incubator, Advenovation grew its customer base more than six-fold as a robotic systems integrator. In 2011, GM Powertrain requested Advenovation to write its global standards for the implementation of machine vision, and the company is now a FANUC Robotics Authorized Systems Integrator that specializes in bin picking, inspection and vision-guided robotics.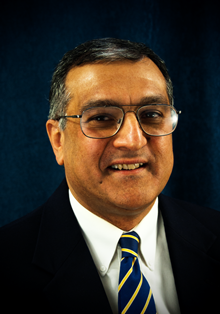 Adil Shafi
At the same time, Advenovation installed North America's first-ever bin picking work cell designed around FANUC's new 3D Area Scanner in a production setting, and has been entrusted to work on the Orion spacecraft's Heat Shield. The Orion spacecraft will replace NASA's space shuttle program and will be used for crewed missions to the moon, asteroids and Mars.
For more information about resources, partners and services at OU INC, visit the website at
oakland.edu/ouinc
or contact a representative at (248) 648-4800, or
ouinc@oakland.edu
.
The graduation ceremony for Advenovation is set for 1 p.m. on Friday, May 31, at OU INC, located at the Shotwell-Gustafson Pavilion on
Oakland's campus
.
Oakland University is a vibrant academic community with nearly 20,000 students and more than 260 degree and certificate programs. To learn more about academics, achievements, and events at OU, visit the news site at
oakland.edu/newsatou
and follow the news team on Twitter at
@OaklandU_News
.
The robotics firm Advenovation is OU INC's first client to expand into their own facility. A graduation ceremony is planned for May 31.

Created by Katherine Land - Deleted (land@oakland.edu) on Tuesday, May 28, 2013
Modified by Katherine Land - Deleted (land@oakland.edu) on Wednesday, May 29, 2013
Article Start Date: Tuesday, May 28, 2013