by Gillian Ellis
What is life in the performing arts, California-style, really like? Can an OU grad make it in the tough world of show business? We asked two of our alums to tell us how their careers were progressing.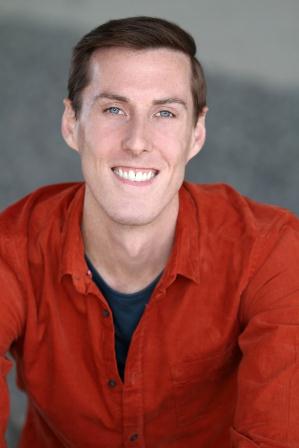 Jason Beaubien
graduated in 2004 with a B.A. in theatre performance. He grew up in Oak Park and Berkley, was home schooled for a while and attended small private schools the rest of the time. But after graduation he was undaunted by the thought of big city life and set out for New York City, where he spent the next three and a half years. He worked on a few national tours, did some regional theatre and a show "off-off Broadway." Then, although he thought the training he got at OU was "really great," he decided it was time to work more on his craft, and he enrolled at the prestigious and very selective Harvard American Repertory Theater /Moscow Art Theater School, to work on his M.F.A.
Read more about this program here
.
The five semester program includes a three month stay in Moscow and concludes with showcases in New York, Boston and Los Angeles. It was through this California showcase that Jason got an LA agent, but he was not quite ready to leave the East Coast. He returned to New York and did more theatre work, including some Shakespeare. Altogether he spent eight years on the East Coast and only moved to Los Angeles a year ago. "I never thought I would end up in California," he said, "but it's working out.
"I'm going out for lots of commercials," he says, "and I've booked a couple of films." Jason's first film,
Dark Feed,
a horror movie, was released on March 11 on DVD and simultaneously on Netflix.
You can see the trailer here
and
see the IMDb listing here
. He expects his second film,
Best Night Ever
, to be released later this year. Jason says, "It is very funny, a spoof movie, a combination of
Hangover
,
Bridesmaids
and
The Blair Witch Project
, from the writers of
Scary Movie
."
You can see the IMBd listing here.
Jason also does a lot of improv work. In New York, he took classes at the Upright Citizen's Brigade Theatre and in LA, he is currently taking classes at the Groundlings Theatre, both groups are highly respected and have produced many famous alumni.
He worked with an independent improv group in New York and produced an improvised web series called
Return to Sender
with a Harvard friend.
You can watch that series here.

Before he enrolled at OU, Jason's only acting experience was in community theatre. Looking back he says, "
Karen Sheridan
really stands out for me as the professor who taught me about the business of acting. Before that I had never really understood it was a career option." If you want to follow Jason's career, you can check his website at
jasonbeaubien.com,
follow him on twitter
@jbeautweet
or
check his IMDb site
.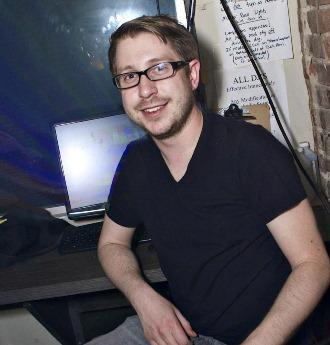 Josh Rotarius
, who grew up in New Baltimore and attended Anchor Bay High School, graduated from OU in 2008 with a B.A. in theatre tech and design, specializing in lighting and set design. He moved to California straight after graduation to work behind the camera in television. He had a summer internship with Team Imagination, a lighting design company, which OU Theatre technical director
Brent Wrobel
helped him find. As an intern, Josh covered a game show called
GSN Live
on the Gameshow Network in Los Angeles. At the end of the summer, the GameShow Newtwork hired Josh full time to work as lighting director on the expanding show. He stayed with the network for three years, until the show was canceled. As time went on, Josh found he was also running the camera and stage managing the show. Production cuts and budget constraints forced these changed, and while Josh acknowledges the extra jobs gave him valuable experience, they also made for less than optimal working conditions!
His next job took him to Fox Sports International (FSI), which includes Fox Soccer Channel and Fox Deportes. At FSI, Josh is a staff freelance lighting director working on in-studio shows, for example pre- and post-game shows. He sometimes works five or six days a week, and other weeks will work only a half day. Josh doesn't deny that this makes life tough, but life in the entertainment industry is not for the faint-hearted.
In August 2012, FSI expanded to include a new Spanish network called Mundo Fox. Josh was asked to be in charge of the lighting for the daily national news broadcast, which is called Noticias Mundo Fox. His success with that job lead to what he says was a "call out of the blue" from Fox Sports on the Fox Studio Lot in Century City, to work there as an electrician and lighting board operator. He currently works at Fox Sports on shows for the National Football League, Fox College Football, Union of European Football Association Champions League, the Barclays Premier League and the Ultimate Fighting Championship.
Josh is also involved in the preparation for the launch of Fox Sports1, a new sports network channel, which will incorporate live coverage, studio shows and an expanded sports news format. The channel will launch in August and be available in 90 million homes.
Summing up his California experience, Josh writes, "I've been extremely lucky to get to where I am now. Working in entertainment is all about who you know and being in the right place at the right time. One or two good connections can mean the difference between making it in the industry or struggling to find work. I get more jobs by word of mouth than by sending out resumes. It's a tough industry to be in because it's almost completely freelance and you always have to think 'What's next?' One job doesn't always lead to another. Shows get cancelled. A pilot doesn't always get picked up. You have to be prepared for the season to end. It can mean a month or two of work, then a month or more of not working. But it's the excitement of new shows, new people, and new experiences that keep it interesting."
Photos: Upper right: Jason Beaubien, photo by Gloria Koss
Lower left: Josh Rotarius, photo by Brett Saari Photography
Newsletter photo: Jason in a Boston production of
The Donkey Show
, directed by Diane Paulus (Tony-nominated director of
Hair
and
The Gershwin's Porgy and Bess
on Broadway,) pictured with Heather Gordon, photo by Marcus Stern.