Friday, March 22, 2013
OU lecturer named nation's most outstanding school string teacher
By Eric Reikowski, media relations assistant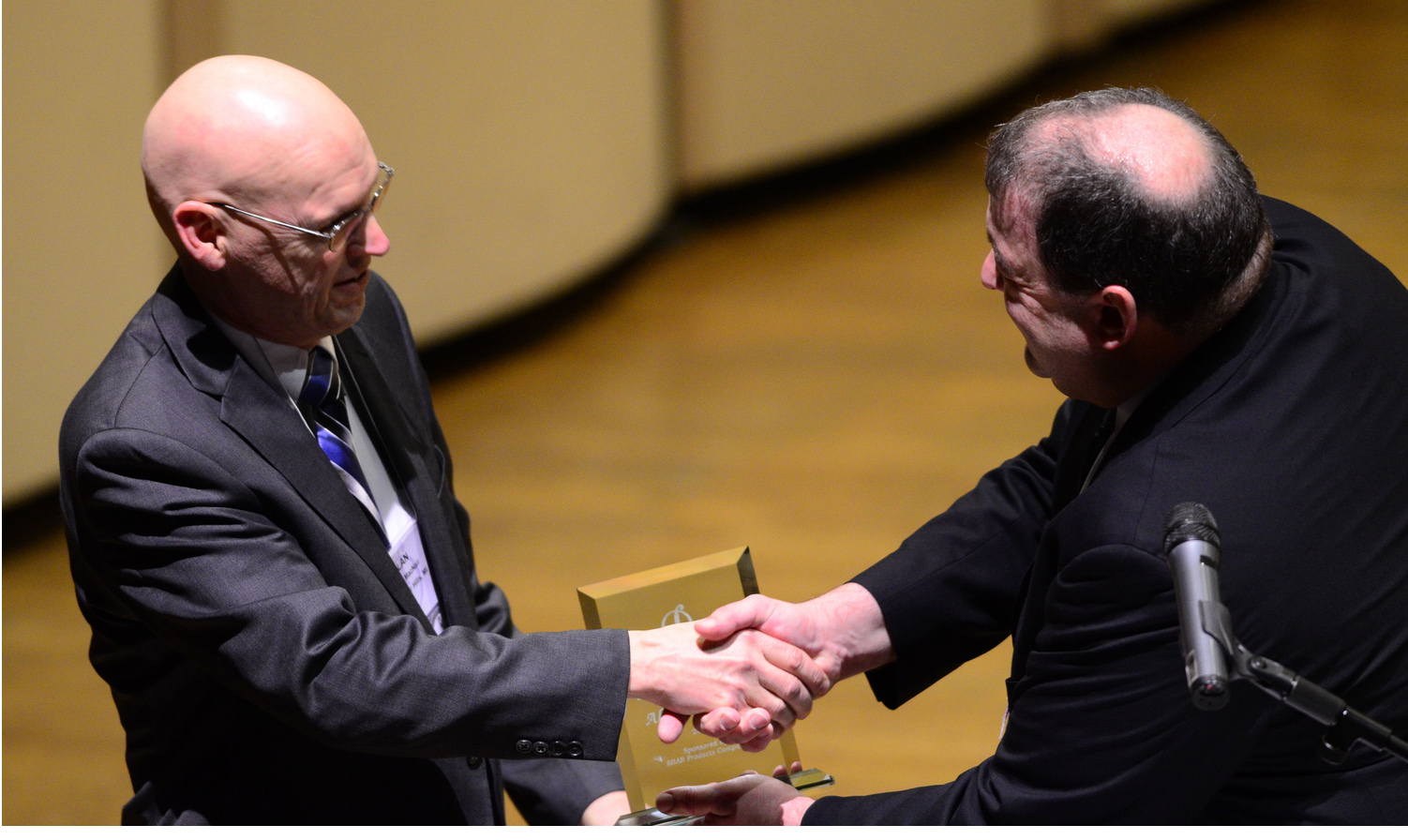 Alan MacNair (left) has been recognized as the nation's most outstanding school string teacher by the American String Teacher's Association.
Oakland University lecturer Alan R. MacNair has been recognized as the nation's most outstanding school string teacher. He is the recipient of the 2013 Elizabeth A.H. Green School Educator Award from the American String Teachers Association, the largest organization of its kind in the U.S.

MacNair's decades-long music career has been marked by leadership in a variety of roles. He has served as founder and conductor of the Oakland University Chamber Orchestra for the past three years and taught at Troy High School for more than 25 years.
Some of his past roles include serving 20 years as conductor of the Metropolitan Youth Symphony and 10 years as director of the Interlochen High School Orchestra.

He has conducted the Detroit Symphony Orchestra and was recently selected to lead the orchestra's summer program for high school students in Detroit this year. Along with his teaching endeavors, MacNair is a founding member of the Michigan State University College of Music Alumni Board and has served as editor of the American String Teachers Association Journal.

Reflecting on his achievements, MacNair is quick to acknowledge those who have contributed to his success.

"I find it extremely humbling to be honored for this award," MacNair said. "I have had lots of help and support from colleagues, administrators, and parents along the way. I have also been very lucky to have had outstanding students in my program throughout the years."

MacNair received his award earlier this month at the National Conference for the American String Teachers Association in Providence, RI.

Oakland University is a vibrant academic community with nearly 20,000 students and more than 265 academic degree programs. To learn more about programs, events, and achievements at OU, visit the news site at
oakland.edu/newsatou
and follow the news team on Twitter at
@OaklandU_News
.
OU's Alan MacNair received the 2013 Elizabeth A.H. Green School Educator Award from the American String Teachers Association.

Created by Katherine Land - Deleted (land@oakland.edu) on Friday, March 22, 2013
Modified by Katherine Land - Deleted (land@oakland.edu) on Friday, March 22, 2013
Article Start Date: Friday, March 22, 2013