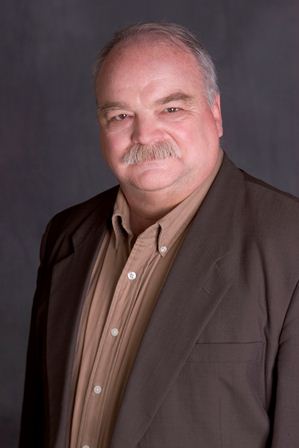 In the OU Music, Theatre and Dance community the big news in March is always the announcement of the MaTilDa Award winners. This year, the
Distinguished Community Service Award
went to the
Judd Family Endowed Arts and Humanities Fund
for its support of arts and humanities programs that are accessible and enrich the community.
David Douglass
and
Ellen Hargis
won the
Alumni Achievement
in Music Award
,
Richard Riehle
the
Alumni Achievement in Theatre Award
, and
Rodney Brown
the
Alumni Achievement in Dance Award
.
David Douglass and Ellen Hargis are renowned in the world of early music. You can read more about them
on their website
. Richard Riehle enjoys a distinguished career as an actor on stage and in film and television. You can read
his IMDb bio here.
Rodney Brown is a dance faculty member at The Ohio State University. Read more about
Rodney's career here
. All are hoping to attend the MaTilDa Awards dinner on
Monday, April 15
at the Royal Park Hotel in Rochester. For complete details of the event, including how to purchase tickets please
visit our website here
. Read more about our student winners in next month's Prism.
Last month we were happy to report the success of our theatre majors at the 2013 Kennedy Center American College Theatre Festival (KCACTF). This month we are delighted to be able to pass along the news that one of our alumni,
Esau Pritchett,
(B.A. '99) who won the KCACTF national acting award in the year he graduated from OU, recently played Othello at the Orlando Shakespeare Theater and was reviewed in
The Wall Street Journal
. The reviewer writes, "Esau Pritchett brings a hugely commanding physical presence to the title role." You can read the
complete review here
. Esau's Othello will run until March 16 and we encourage anyone in or traveling to the area to make sure they see the production. The WSJ's recommendation is good enough for us.
If you find yourself close to Los Angeles, we also have a recommendation for an evening's entertainment. If you are a lover of cabaret, make your way to Studio City on any Tuesday evening in the next few months to see the work of alums
Lee Huff
(B.A. '02) and
Joey Bybee
(B.A. '09), who have launched their own cabaret business, Cabaret Awesome. The shows are upstairs at Vitello's Tuesdays at 8 p.m. followed by open mic at 9:15 p.m. Find the details on
their website here
. Lee and Joey are especially interested in hearing from any alums who might like to audition for them. Don't say you weren't asked!
And for those of you in the middle of the country, we also have a quest. If you can find your way to the Utah Shakespeare Festival this summer you will be able to enjoy the work of
Donna Buckley
, who many of you will remember. She ran our costume shop until deciding to pursue an M.F.A. at Wayne State. She writes, "The job at Utah is a summer stock job working in the costume shop. I don't know what I will be working on. In costumes you don't know until you get there. The shows are
The Tempest
,
Love Labour's Lost
, and
King John
." But Donna has even bigger news to share. "The movie I worked on is opening next week. I worked in the tailor shop, sewing costumes for the principle actors for the Disney movie, Oz: The Great and Powerful." Much of the movie was filmed at the Michigan Motion Picture Studios in Pontiac
.
Other alums and faculty working close to home include Professor
Karen Sheridan
who is directing the next production at Meadow Brook Theatre (MBT).
The Constant Wife
, a comedy of manners by W. Somerset Maugham, will run from March 20 until April 14. Included in the cast are Professor Emeritus
Michael Gillespie
, who is playing the butler, and New York-based alum
Allison Schubert
(B.A. '99), playing the role of Martha Culver. Allison is an accomplished actor, singer and musician. She holds an M.F.A. in Acting from American Conservatory Theater in San Francisco. In addition to performing in theatre and film, she also uses her skills to teach in youth programs in New York and hopes to schedule a workshop for OU theatre students while she is here.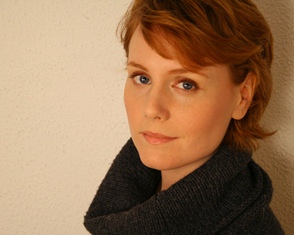 Another OU alum is designing the set for
The Constant Wife
, which Karen says is "gorgeous."
Jen Price Fick
(B.A. '00) is also based in New York. For information about how to see the work of all these members of the OU Music, Theatre and Dance family at
MBT visit this link
.
It's not too late to catch the work of faculty member
Jeremy Barnett
, who designed the set for the current production at MBT,
Next to Normal
, which runs until March 10. His set has drawn favorable attention from all the reviewers including
Encore,
which called it " . . . a modern-architecture stunner of a set . . . The static wonder of lines, arcs and skewed surfaces lends itself to gorgeous stage pictures." Tech and Design student
Gina Smothers
worked as Jeremy's Assistant Designer on the project and he says, "She did an outstanding job."
Read the full Encore review here.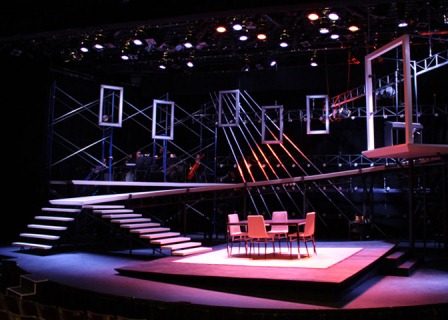 Artistic Director of Meadow Brook Theatre,
Travis Walter
(B.A. '02), is also an OU theatre alum and he recently received an honor from Oakland County. He was recognized as one of the Elite 40 Under 40, which is a program that identifies young entrepreneurs and businesspeople who demonstrate "outstanding leadership, initiative and dedication in pursuing their careers and are improving the quality of life in their communities." Travis and the other honorees were invited to attend L. Brooks Patterson's 2013 State of the County address and will be ambassadors for Oakland County's Department of Economic Development and Community Affairs. You can read more about this honor in the county's
Prosper e-newsletter
.
Piano faculty member
Mary Siciliano
is joining forces with violinist
Jack Robbins
to honor the memory of their student
Caleb Lei
(1997-2012), who died suddenly on October 5, 2012. His passing leaves a void in all who knew and admired this talented, hard-working, intelligent and kind young man. Mr. Robbins and Ms. Siciliano decided they could best honor Caleb's memory by combining their talents to raise funds for the Tuesday Musicale of Detroit Student League. All proceeds from their recitals will fund the Caleb Lei Memorial Award, to benefit a violinist or pianist in the Student League. The program at each venue will feature the violin-piano sonatas of Leclair, Debussy and Saint-Saens. The first concert will be on Monday, April 8, 2013 at 7:30 p.m. in Varner Recital Hall. Admission for adults is $10; students may attend for free. For information: email Mary Siciliano at
sicilian@oakland.edu
. A second concert will follow at Kerrytown Concert House on April 22 in Ann Arbor.
If you plan to enjoy music at home, please don't forget the annual piano sale, this year at the Shotwell-Gustafson Pavilion, located off Adams Road, just south of Walton. The selection will include new and used grand, baby grand, vertical, and digital pianos. In addition, a limited group of used pianos from Steinway, Estonia, Kohler & Campbell and more will be available. For the tech enthusiast, iPad and Disklavier player pianos will also be featured, all from the company that loans and maintains pianos to the department for our students and faculty to use. To ensure the best selection, service and price you can call (248) 648-4770 to schedule an appointment on Thursday, March 14, Friday, March 15 or Saturday, March 16. The public sale is on Sunday, March 17 from 11 a.m. until 6 p.m. Your support of this event enables us to continue our commitment to providing the best equipment to our talented students.
Photos: Top right: Richard Riehle, Recipient of the MaTilDa for Alumni Achievement In Theatre.
Middle: Allison Schubert, appearing this month in
The Constant Wife
.
Lower left: Set for
Next to Normal
, designer Jeremy Barnett, assistant designer Gina Smothers.