Special activities such as performances and workshops are an important part of any artist's education and textbooks are an important part of the classroom. A performing arts student who does not get to perform can fall behind on their education the same way that a student without a textbook would.
The Betty and Shelly Appleton Critical Difference Endowed Fund ensures that students at Oakland University studying political science, music, or dance won't have to worry anymore. The fund provides students with the means to participate in significant career development activities or buy books when financial aid can't come through in time.

"I would go around the classroom and talk to the students in small groups," remembered Sheldon Appleton, retired distinguished professor of political science. "I noticed some didn't have books. When I asked why, they told me they couldn't afford them. When I found students in that situation, we had a special account at the bookstore. They could get books that way. When I retired, I set up this fund to help students get their books."

Sheldon was one of the first teachers at Oakland. "I was hired in 1959, while I was in the middle of a two-year Ford Foundation fellowship, to start teaching in 1960," he said. 'It's hard to believe now, but when I began at Oakland, there were only 200 students and 10 to 12 faculty. Everybody knew everybody."

Sheldon's wife Betty was a dance instructor who taught as several universities and studied under famed dancer Martha Graham. Both she and her husband taught at Oakland and she also lectured at Wayne State. The Appleton's fund supports their combined passions in the performing arts and political science to help students just like the ones they taught.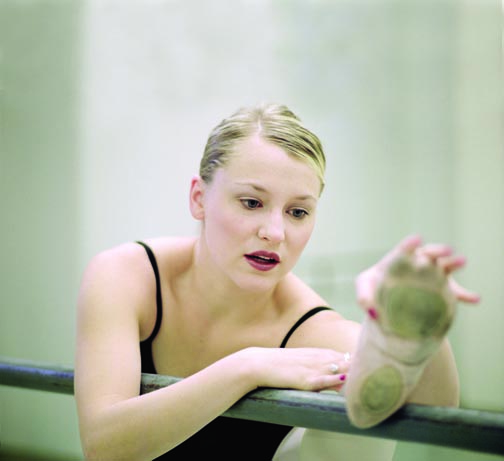 The Betty and Shelly Appleton Critical Difference Endowed Fund supports students studying performing arts and political science.
One of the recipients of the scholarship is Amandalynne Walker of Rochester, a vocal performance major studying to be an opera singer.

"I can't promise perfection," she says about her passion for music. "But I will work hard to fully understand something, even if that means struggling in the beginning and failing, and trying again."

For years, Walker has worked to become a singer. She can't imagine doing anything else with her life. At Oakland, she met faculty members who have helped her to achieve her dream. However, affording textbooks for class was a challenge. When she couldn't get afford them, she would borrow from friends, determined to keep up in class.

"I was unprepared before but now I have books," Walker said. "I am so excited because at the end of the day I can say, 'I go to school for singing.'"

OU's Department of Music, Theatre, and Dance is dedicated to performing arts and provides students with many opportunities to showcase their work. These include workshops and many opportunities for students to perform on stage, both in the community and at Meadow Brook Hall.
"If I could meet the person who funded my scholarship I could only say, thank you," Walker continued. "Thank you for helping me in times of trouble so that I can further my education, and more importantly, pursue my dream. A dream that I have had since the day I was born, and have never given up."