Thursday, December 6, 2012
OU's Ethics Bowl team headed to national competition in 2013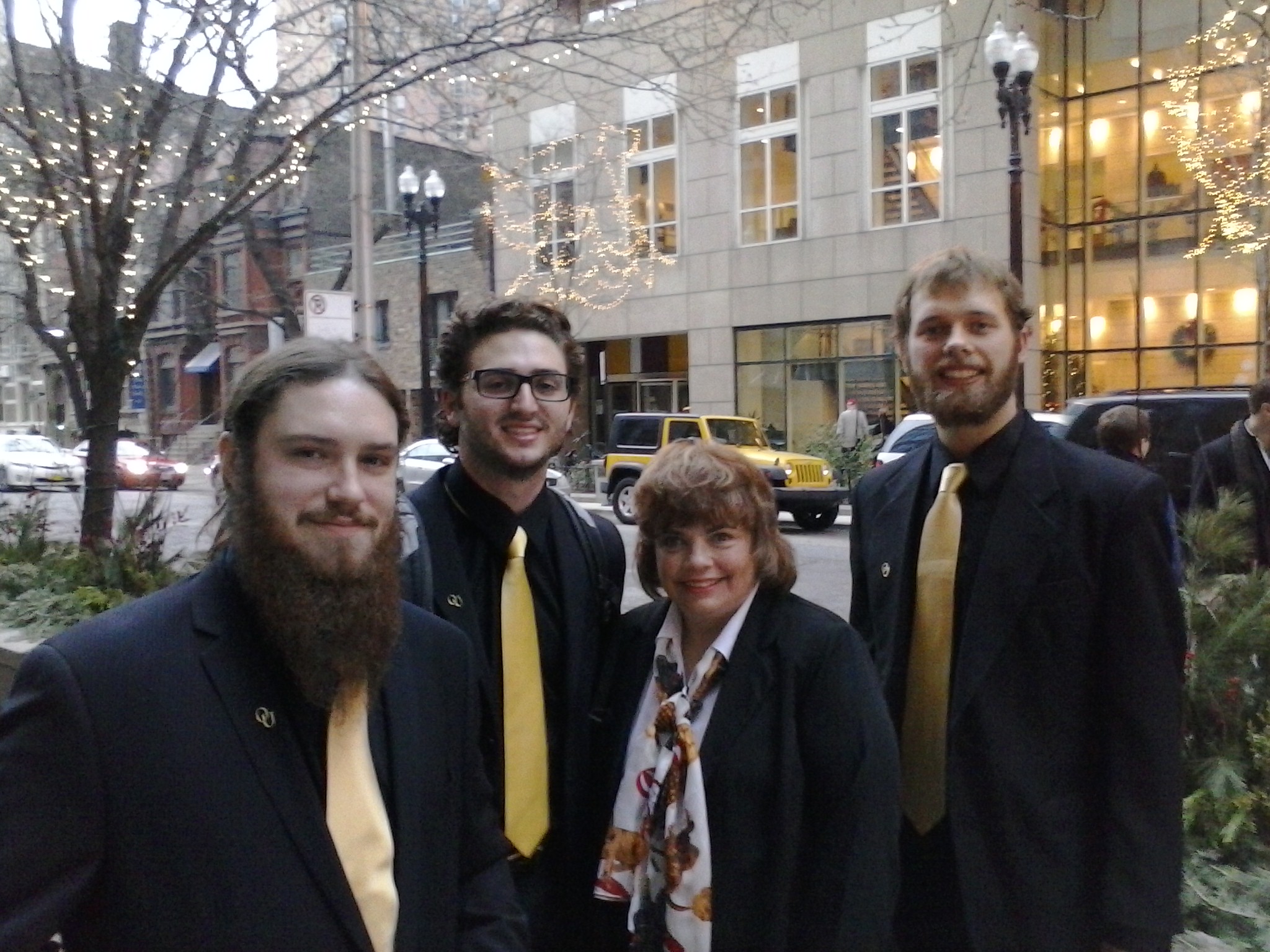 OU's Ethics Bowl team have earned their way to the national level of competition in San Antonio this February.
This month, Oakland University's Ethics Bowl team won the honor of competing at the national level after turning in a strong showing at the Upper Midwest Regional Ethics Bowl hosted by Loyola University in Chicago.
Following a tough loss in the opening round, the team reeled off three straight victories against Northeastern Illinois University, Bowling Green State University and the University of Detroit Mercy. The group – comprised of students Brett Bugni, Brian Williams and William Kalas – will go on to compete at the Intercollegiate Ethics Bowl Championship in San Antonio this February.

"This year, we have a very small team and our members do twice, sometimes three times the amount of work and preparation as some other schools," said Lisa Campbell, OU Ethics Bowl coach. "All that hard work really paid off."

In an Ethics Bowl competition, teams are presented with a variety of ethical questions and are evaluated by a judging panel based on their responses to those controversies.
With a 3-1 record at the regional event, Oakland advanced to the national stage, along with Ethics Bowl teams from Ripon College (Wis.) Loyola University Chicago and Harper College (Ill.) The national tournament is part of the Association for Practical and Professional Ethics' 22nd annual meeting and will feature teams from colleges and universities from around the U.S. and the world.
OU's Ethics Bowl team won the honor of competing at the national level after turning in a strong showing at the Upper Midwest Regional Ethics Bowl in Chicago.

Created by Katherine Land - Deleted (land@oakland.edu) on Thursday, December 6, 2012
Modified by Katherine Land - Deleted (land@oakland.edu) on Thursday, December 6, 2012
Article Start Date: Thursday, December 6, 2012