Wednesday, September 26, 2012
OU professor guides young scholar toward academic success
By Eric Reikowski, media relations assistant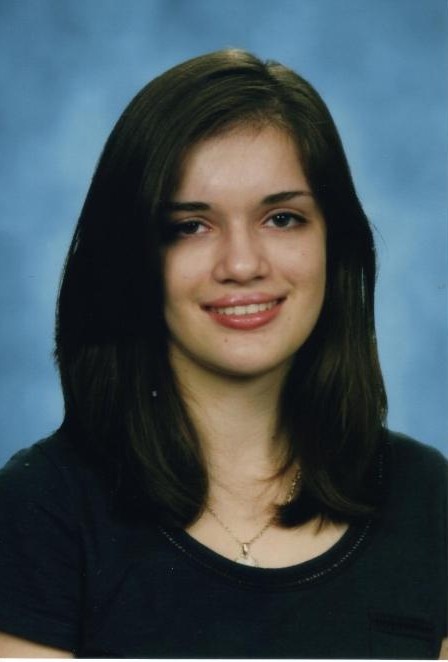 Ioana Grosu
While Oakland University's Dr. Eric LaRock spends much of his time writing on issues in the philosophy of mind and teaching college students, he recently reached out to help one of the nation's brightest high school students.

The associate professor of philosophy served as a faculty mentor to Ioana Grosu, a senior at the International Academy in Troy. Grosu was named a 2012 Fellow and awarded a $10,000 scholarship from the Davidson Institute for Talent Development, a non-profit organization that supports gifted students age 18 and under.

To earn the scholarship, Grosu composed three essays on the nature of subjective experience and how it relates to the physical world. The title of her project is "Consciousness and the Hard Problem: Discovering the Mind." Dr. LaRock noted that the essays focused on the concept of phenomenal consciousness.

"A mental state counts as phenomenally conscious in virtue of its subjective character," Dr. LaRock explained. "For example, there is something it is like for a conscious person to feel happy, hear waves crash against rocks and sniff the scent of cinnamon. Ioana argued against several dominant reductive physicalist views of phenomenal consciousness and suggested how her own view—called emergent dualism—is broad enough to address important questions in medicine and artificial intelligence. I thoroughly enjoyed working with Ioana on her project and was pleased to learn that she was awarded the scholarship."

Grosu is currently applying to college and plans to major in philosophy.
OU's Dr. Eric LaRock recently reached out to help one of the nation's brightest high school students in her academic career.

Created by Katherine Land - Deleted (land@oakland.edu) on Wednesday, September 26, 2012
Modified by Katherine Land - Deleted (land@oakland.edu) on Wednesday, September 26, 2012
Article Start Date: Wednesday, September 26, 2012