Tuesday, September 4, 2012
OU and Macomb Community College offer reverse transfer program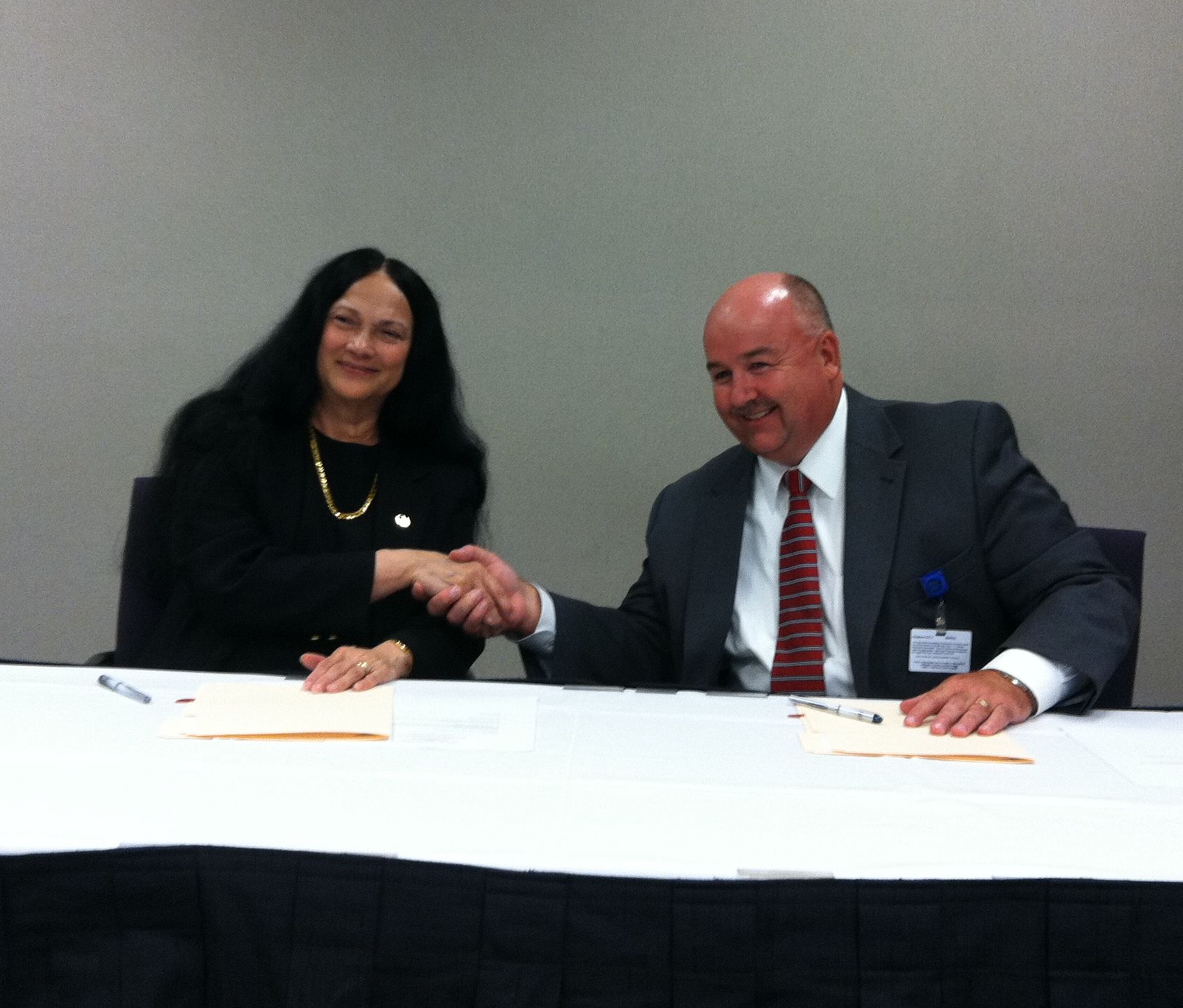 Oakland's Dr. Susan Awbrey, interim provost, and MCC's James Sawyer, vice president and provost sign the reverse transfer agreement.
Oakland University recently partnered with Macomb Community College to allow students to use credits earned at Oakland toward an associate's degree at Macomb.
Students who have 30 credits from Macomb and 35 credits from Oakland. This revers transfer agreement is focused on helping students successfully complete their degrees, encouraging students who have earned an associate's to continue their education to a bachelor's degree and beyond.
At the end of the fall 2012 semester, Oakland will determine the students who are concurrently enrolled or else eligible to transfer credits to Macomb to earn an associate's degree.
Oakland University recently partnered with Macomb Community College to allow students to use credits earned at Oakland toward an associate's degree at Macomb.

Created by Katherine Land - Deleted (land@oakland.edu) on Wednesday, September 12, 2012
Modified by Katherine Land - Deleted (land@oakland.edu) on Wednesday, September 12, 2012
Article Start Date: Tuesday, September 4, 2012