Wednesday, June 13, 2012
Summer Programs for Educators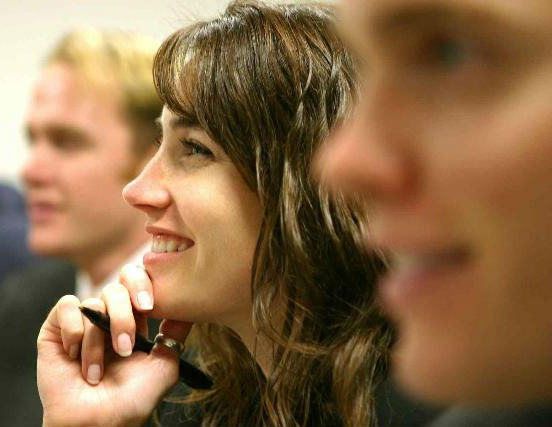 Oakland University Professional and Continuing Education offers several summer courses for educators to enhance their skills, earn SB-CEUs, and share ideas with others passionate about teaching. If you're looking for a "veducation" among the honeybees in Charlevoix, MI or need to fit continuing education into a a hectic schedule, OU PACE has options for you.
A Millennial Approach to Teaching Writing
4 weeks beginning July 2nd, online
4 SB-CEUs are available

This online course will provide K-12 teachers with the tools to improve and engage student writers. Teachers will explore reading and writing connections, the writing process, and writing with new media. Focusing on the importance of classroom connections and shared best practices, teachers will interact with other teachers as they develop ways to sharpen writing instruction as well as create innovative writing assignments. This course will be led by experienced instructors who will guide informative discussions while modeling effective strategies for improved writing instruction.

Visit oakland.edu/pace/cas#writing for more information and to register.
Advanced Placement (AP*) Summer Institute
July 9-12 and July 30-August 2 in Rochester, MI
3 SB-CEUs are available for each session
Returning to OU for the sixth year, these four-day conferences offer excellent training for both experienced teachers and those that are new to AP*. The program will offer experienced teachers the opportunity to learn about new and emerging trends in their content areas. For teachers that are new to AP*, the program is a chance to become better informed about the fundamentals of the AP* program. Oakland University's institute is ideally suited for department chairpersons, gifted and talented teachers and curriculum coordinators.
Session 1 (July 9-12)
English Literature & Composition, World History, Calculus AB/BC, U.S. Government and Politics, and Physics
Session 2 (July 30-Aug 2)
English Language & Composition, Spanish Language, U.S. History, Studio Art, Statistics, and Psychology

Visit oakland.edu/pace/cas for more information and to register.

Integrating Beekeeping across the Curriculum
July 8-20, Charlevoix, MI
3 or 4 graduate credits or 9 SB-CEUs. Costs vary.
Experiencing resurgence as trendy urban beekeeping, human apiculture was practiced before the ancient Egyptians. There's a wealth of cross-subject, hands-on learning that can be done through managing and observing honeybees.

This course is an immersion experience with no less than 900 minutes of practice in the apiary and 9 days of classroom instruction. You'll learn the science and culture of beekeeping and be qualified to establish an educational apiary at your school or nature center. To see what other educators have done with skills learned in this program, be sure to visit the Curricula section of oakland.edu/apiaryscienceinschools.

Visit oakland.edu/pace/SEHS for more information and to register.





*College Board, AP, Advanced Placement, and the acorn logo are registered trademarks of the College Board. Used with permission.




Photo credit Jerry Bunker. Used under a Creative Commons license.



Oakland University Professional and Continuing Education offers several summer courses for educators to enhance their skills, earn SB-CEUs, and share ideas with others passionate about teaching.

Created by Kristen Pierce (kdpierce@oakland.edu) on Wednesday, June 13, 2012
Modified by Kristen Pierce (kdpierce@oakland.edu) on Wednesday, June 13, 2012
Article Start Date: Wednesday, June 13, 2012