When SBA students ask guest lecturer Karl Schmidt, '93 MBA, about launching his own company more than 15 years ago, one thing he tells them is self-employment was not his long-term goal. Today however, the president of Consumer Insights Inc. can't imagine a more satisfying path.
"There has been something about building a company culture that's very rewarding," says Schmidt, who also is an SBA adjunct professor and a newly elected member of Troy School District's Board of Education.
Taking the leap
Schmidt, who holds a bachelor's degree in advertising from Michigan State University, worked for several major companies before becoming an entrepreneur. Most recently, he was a senior project director for a market research firm. "I thought my previous position would evolve into a partnership or executive position," Schmidt recalls. "I was putting in a lot of long hours, but I wasn't realizing the fruits of my labor."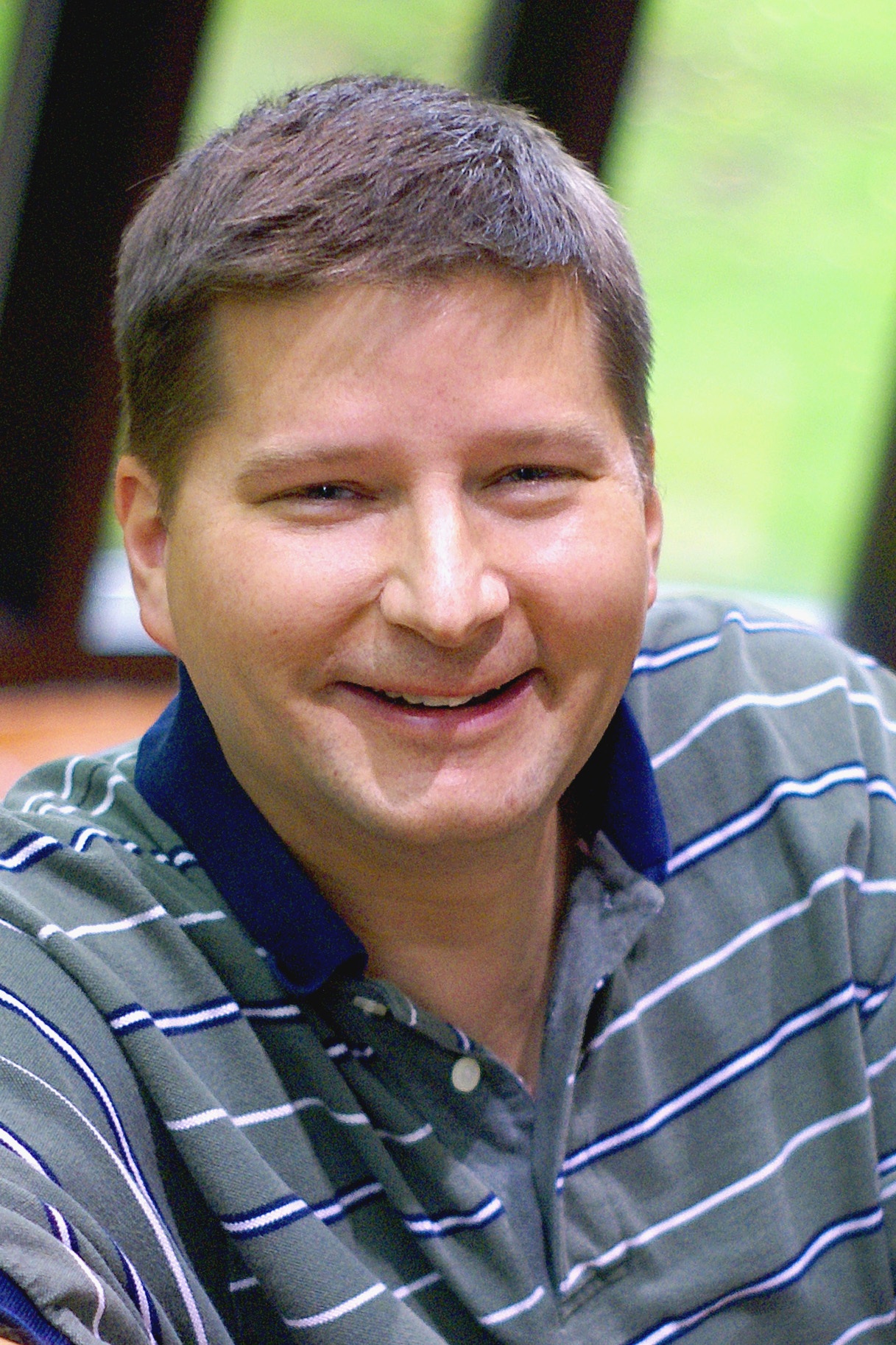 At the encouragement of his wife, Karen, Schmidt decided to put his expertise and experience to work as a market research consultant. While he was not ready to hire staff members at the time, his plan was to collaborate with marketing professionals around the country – contacts he'd established during his previous positions – on research for his clients. This type of long-distance teamwork is commonplace today, but it was ahead of its time in the '90s, when Schmidt was relying on an AOL email account and dial-up Internet connection to exchange information. But he was confident this approach would allow him to provide the same quality of work as a larger operation on a significantly lower budget.
Initially a home-based operation, Schmidt moved one of his daughters out of her bedroom and took over the space. "We opened in a Paddington Bear bedroom," he says. The business has moved several times since then before setting into its current location in Troy.
Knowing his business was the family's sole source of support was nerve-wracking for Schmidt at times. The most frightening moment occurred when a major client, one of the Big Three automakers, failed to pay an invoice. The business had no cash and only two options: borrowing from family or maxing out the couple's personal credit cards.
Determined to stay afloat on their own, they went with the credit cards. The following month, the payment came in, and income has been stable since then. During its first year, the company brought in about $600,000. That figure doubled the following year, and it now averages $1.6 million to $1.9 million annually, though it has risen above $2 million at times.
For Schmidt, one of the best perks associated with self-employment is the flexibility. "I've never missed any of my kids' school performances," he says. There are plenty of late nights, he adds, but they've been worth the key moments he's been able to share with his family. Now, as an employer, he tries to offer his staff the ability to do the same whenever possible.
Comfortable fit
When Schmidt decided to become an entrepreneur, he felt confident in his ability to provide top-notch research and analysis services. As Consumer Insights grew, he found he thrives in his role running the business as well.
It was his training in OU's MBA program that made the difference, Schmidt says. "I got involved in the organizational behavior classes and loved them. These are courses that focus on motivating employees and making sure they're treated fairly. The coursework that helped me the most were the HR classes."
For his role as a consultant, Schmidt credits his MBA group projects for his successes. "When you go in and talk to clients, you have to understand their culture; you have to understand their internal issues," he says. "There will be things driving the research that may not be transparent.
"At the SBA, there always was a mix of different personalities and motivations. You have to learn to navigate through that. That's what helped me be a better consultant."
Mental exercise
Since earning his MBA, Schmidt has returned to OU frequently to share his experiences. He has taught two advanced undergraduate courses for the SBA and is a regular guest speaker for Professor Liz Barclay's marketing classes.
"It's a mental exercise," Schmidt says. "The most challenging part of teaching the research methods course is looking at 25 years of experience and figuring out how to condense it down for to the basic principles in 13 weeks. I wanted the course to be 26 weeks."
When he teaches, Schmidt strives to help his students strengthen their critical thinking and communication skills. He asks students to look at their papers more carefully and to do re-writes when necessary. "You get some push-back from the students on the re-writes. I tell them, I don't remember the last time a client let me turn in a Scantron form as the final output of a research study.
"It's very rewarding to work with those students and see the improvement in their writing. Beyond that, I've enjoyed getting to know them."
The guest lecturing opportunities are rewarding in a different way. "To me, that's a way to give back."
Schmidt remembers the impact of having a guest lecturer from the business community in his MBA courses. "There's something about a professional reinforcing what the professor is saying and providing really good case studies."
In his community
Schmidt believes his perspectives from the business world can benefit the Troy Board of Education. Now that he has been elected and sworn into his position, Schmidt is determined to make a positive impact. He wants to see the school board improve its communications with the community and find ways to maintain the quality of its programs on a reduced budget.
He also wants to see the district form community partnerships, including one with Oakland University.
Bringing it all together
While teaching at OU in Fall 2010, Schmidt arranged for his students to research the training Troy teachers received for the Smart Boards brought into their classrooms in 2009.
After meeting with several teacher groups, students created a Web survey for teachers to complete. The students worked in groups to analyze the resulting data and write papers on it. Schmidt wrote the final report for the school district.
This research would have cost the school district around $35,000 if done on a conventional contract, Schmidt says. Through this partnership, it received valuable insights on its Smart Board training and how it can be improved. Schmidt's students experienced a real-world research project, and the SBA will have ongoing access to the study's real world data to use in future classes.
Schmidt says he hopes to see similar projects in the future. "There are so many ways the experts at Oakland University can help on organization like ours (Troy School District)."
Bigger picture
Schmidt still remembers how it feels to worry about his business supporting his family. Now, with a full-time staff, there's even more pressure. "When the economy struggles, I worry about myself, and I worry about my employees," he says. "It's a double-edged sword. It's fun and rewarding to see the company succeed, but the stress can keep you up at night."
So far, Schmidt says, his successes – successes that rely on experience and education -- outweigh the stresses. And when Schmidt has an opportunity to talk to OU students about being an entrepreneur, he makes sure they hear that part of his story, too.
By Flori Meeks