Tuesday, February 14, 2012
Oakland University Homecoming 2012 a great success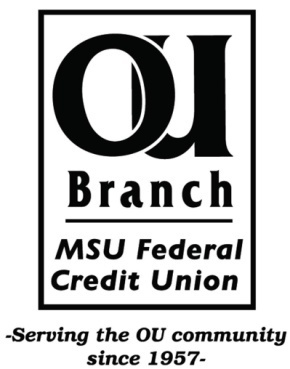 The weekend-long events schedule that made up Come Home to OU: Homecoming 2012 included two wonderful alumni events. The Alumni Welcome Reception on Friday night, January 27, saw its largest crowd yet, with more than 150 alumni and friends in attendance. The reception, held at Meadow Brook Hall, featured tours of the hall as well as food, drinks, and the opportunity to reconnect with former classmates and old friends. Special thanks to presenting sponsor for the Alumni Welcome Reception, the OU Branch of the MSU Federal Credit Union.
On Saturday, January 28, nearly 400 alumni, friends, and families participated in the annual OUAA Family Festival in the lower level of the Recreation Center. Children of all ages took advantage of fun inflatable games like the bungee run, bounce house and Velcro wall, as well as an arts and crafts station and air-brushed face-painting. A tailgate-style food buffet featuring chili, nachos, and hot dogs warmed everyone coming in from the cold, windy weather.
Thanks to all who attended the many receptions, gatherings and sporting events over the course of the weekend.
Click here for a student-produced video showcasing many highlights of Homecoming 2012.
Alumni attendees helped make Homecoming 2012 a great success!

Created by Donna McVay (mcvay2@oakland.edu) on Tuesday, February 14, 2012
Modified by Donna McVay (mcvay2@oakland.edu) on Thursday, February 23, 2012
Article Start Date: Tuesday, February 14, 2012