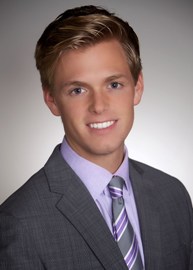 Benjamin Eveslage
As the twentieth anniversary of the annual Keeper of the Dream Scholarship Awards Celebration approaches, Oakland University is set to recognize three outstanding student leaders.
The celebration was created to honor the legacy of Dr. Martin Luther King Jr. by recognizing student pioneers of diversity, cultural understanding and community activism. This year, international relations major Benjamin Eveslage, biology major Subha Hanif, and graduate counseling student Tara Michener will be honored.
Established in January 1993, Keeper of the Dream provides scholarships up to $5,000 to students who have demonstrated strong citizenship, scholarship and leadership in helping to realize King's vision. Since its inception, more than 50 students with a wide variety of academic majors have won the award.
Eveslage is president of the student body and has worked to raise awareness of and engage students in events related to sensitive social, civil rights, political and cultural issues. Prior to attending OU, he worked in Ghana to facilitate a school lunch program.
"Ben has a particular knack for relating to a wide range of students and advocating for their unique interests," said Mary Beth Snyder, vice president for Student Affairs and Enrollment Management.
Subha Hanif
At OU, Eveslage acts as a role model to empower others. "I strive to be a role model in the LGBT community as a student leader, advocate for the less fortunate, and tirelessly seek to bring people together through multicultural understanding and a respect for humanity," he said.
As a pre-med student, Hanif hopes to bring greater sociological diversity to campus and the medical profession. After attending the Summer in Medical and Dental Education Program, Hanif has served as a leader representing minority student issues through organizations such as the Alpha Lambda Delta Honors Society, Student Congress, University Senate and the Muslim Student Association.
Fueled by encouragement from her parents, Hanif has stretched her work into the greater community by organizing monthly women's health seminars, which aim to educate women about basic health care needs such as vaccinations, screenings and immunizations.
"This was entirely her vision and she has networked and organized to benefit women in the diverse community of Hamtramck," explains Dawn M. Deitsch, administrative secretary, The OU Honors College. "Subha has served the student body in many capacities and shared her talents and enthusiasm to better the lives of many students."
Michener works to foster good will and understanding on campus and in the community. She created the Students Against Bullying student organization and forged alliances with community members to organize events that get people out of their comfort zones, and promote tolerance. Michener has also authored three books on self-esteem and anti-bullying.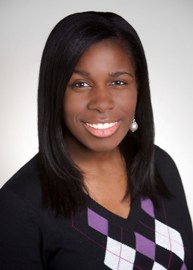 Tara Michener
Her books have become part of Oakland's Children's Literature and Young Adult collections. At the same time, Michener initiated the Post Secret project to involve students in multiculturalism and diversity. Her work on campus is aimed to generate student involvement and understanding.
"As Dr. King so eloquently expressed, service is the heart of leadership. The opportunity to give back is a stepping stone to a greatness that exceeds expectations. Tara Michener is one of the most gregarious professionals you can possibly work with. She works tirelessly at her mission and has been able to break down stereotypes and change perspectives on many diversity-based issues," noted Jaclyn Kochis, the Michigan Paralyzed Veterans Association.
The KOD celebration serves as the unofficial kickoff for African American Celebration Month at OU, which runs from Monday, Jan. 16, to Thursday, Feb. 16. This year's theme, "Justice, Freedom, Change … Now is the Time!" commemorates the month with a series of events highlighting the importance of diversity and raising awareness of black history and culture. For a complete listing of AACM 2012 events and activities, visit
oakland.edu/aacm
.
Helping to honor these exceptional students by serving as keynote speaker will be rapper, actor poet and activist Common, who has infused his work with a message of love and self-respect.
This year's celebration is set for 11 a.m. on Monday, Jan. 16, in the Oakland Center Banquet Rooms. It is free and open to the public. For more information, call the Center for Multicultural Initiatives at (248) 370-4404 or visit
oakland.edu/kod
.
The KOD scholarships recognize student pioneers of diversity and community activism. This year, Benjamin Eveslage, Subha Hanif, and Tara Michener will be honored.

Created by Katherine Land - Deleted (land@oakland.edu) on Tuesday, January 10, 2012
Modified by Katherine Land - Deleted (land@oakland.edu) on Tuesday, January 10, 2012
Article Start Date: Tuesday, January 10, 2012