Tuesday, October 11, 2011
Monster Movies at Meadow Brook Hall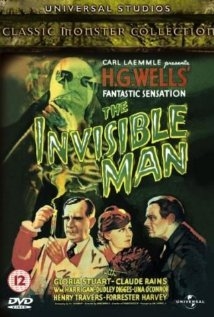 In the spooky spirit of Halloween, monster movie classics will grace the big screen in the Ballroom of Meadow Brook Hall for the annual Dinner and a Movie series.
"It's Alive!" Join us on Thursday, October 21 for the 1931 horror classic Frankenstein starring Boris Karloff. Watch Dr. Frankenstein and his hunchbacked assistant create the most famous monster in horror movie history. The dinner will begin with Caesar salad. For the entrée pan roasted chicken breast with garlic monster mashed Yukons with mushroom veloute and buttered broccoli. An apple pie with cinnamon whipped cream will complete the meal.
Showing on Thursday, October 27 is H.G. Wells', The Invisible Man. The 1933 classic tells the tale of a scientist who discovers how to turn himself invisible but loses is his sanity along the way. Dinner for the evening will begin with a chipotle ranch salad followed by cilantro chicken breast with red beans and rice with julienned vegetables and sweet corn cream. For dessert an invisible pecan pie with caramel and chocolate drizzle.
The movies begin at 7 p.m. and reservations are required. Tickets are $35 per person or $30 for OU alumni. A cash bar will be available. To make a reservation call 248.364.6263 or visit meadowbrookhall.org.


Created by Karen Coronado (kacorona@oakland.edu) on Tuesday, October 11, 2011
Modified by Karen Coronado (kacorona@oakland.edu) on Friday, October 21, 2011
Article Start Date: Tuesday, October 11, 2011