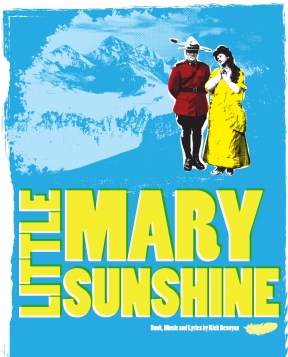 If you haven't attended an MTD event recently (or ever?) we invite you to join us this season. Perhaps you've forgotten just how astonishingly high our level of performance is. And if you're a first-time audience member, you may be surprised by the quality of artistry you will encounter here at MTD. Our students are performance
professionals
in training.
In addition to student and faculty performances, we offer a series of concerts and recitals by guest artists. Ticket prices are unbeatably low and there is plenty of free parking. No need to drive downtown!
If you work on or close to campus, our new twice-a-month
Thursday Arts-After-Work Series
will be of interest to you. There will be food for sale on the Varner mezzanine at 5 pm, followed by a performance at 6 pm with a pay-what-you-wish ticket price. More details about that next month. Read on for some of the highlights of this year's regular season.
For many of our dedicated audience members, the most anticipated performances of the MTD music program are the four given by the
Oakland Symphony Orchestra
. One of those performances will be off campus. On March 14, OSO will perform Stravinsky's
Rite of Spring
and Vaughn Williams'
Dona Nobis Pacem
with the Oakland University Symphony Chorus at Orchestra Hall in Detroit.
Other highlights of the music season include a performance by the innovative ensemble
Alarm Will Sound
, who have established a reputation for performing demanding music with energetic virtuosity. The (London)
Financial Times
described their performances as "equal parts exuberance, nonchalance, and virtuosity" and the
New York Times
called them "the very model of a modern music chamber band." We expect the tickets for their March 30 performance to sell quickly!
Opera will enjoy a particularly busy schedule this season. The program will present its first full-length production for some time, when
Cosi fan tutte
opens in January. Mozart's comic and romantic opera tells the story of two sisters and the soldiers to whom they are engaged. It will be sung in English and involve students from both the music and theatre programs. Opera will also host the guest appearance of baritone
Lucas Meachem
, who in the past season has sung at the San Francisco Opera, the Lyric Opera of Chicago, at the Metropolitan Opera conducted by Plácido Domingo, and at the Glyndebourne Festival Opera. On November 12 he will sing in the Varner Recital Hall. Once again, we advise you to purchase your tickets early!
The theatre program will offer five main productions which just about epitomize the definition of "something for everyone." Don't miss
Little Mary Sunshine,
a delightful spoof of old-time musicals, in October;
The Women of Lockerbie,
a poetic drama about the triumph of love over hate, in November; Shakespeare's comedy
Much Ado About Nothing
in February;
Grey Gardens
, an hilarious musical which offers a look into the lives of two indomitable and eccentric women in March; and
Captain Louie,
a story full of tricks and treats, and the incomparable music and lyrics of Stephen Schwartz in May. After its on-campus performances
Captain Louie
will tour local schools.
The dance program will kick off its season with the
Eisenhower Dance Ensemble
in
On the Move
on October 29 and 30. Dance will also host guest artists
Dušan Týnek
at its December
Oakland Dance Theatre
and
OU Repertory Dance Company
recital, and
Alexandra Beller
at their April company recital. Also much anticipated is the December performance of
From Floor to Ceiling
, which will feature OU faculty member
Thayer Jonutz
along with multimedia composer and performer
Alvin Hill.
It will be an explosive evening of movement, light and sound.
And there is so much more! We can only offer you an
amuse bouche
in the space we have here, but we promise you we have an entire menu of art performances to suit every palate ̶ at prices you just won't believe.
By summer's end you will find "the menu," a full and detailed listing of our schedule, at the Season Brochure link on the
MTD homepage.
And you can always call us at (248) 370-2030 for more information.