Monday, May 9, 2011
OU's Dr. Pamela Marin receives national academic advising award
By Eric Reikowski, media relations assistant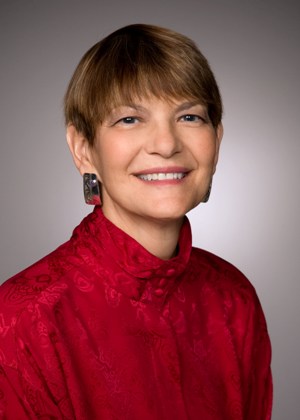 Dr. Pamela Marin has been recognized nationally for her outstanding service in OU's School of Nursing.
Oakland University's own Pamela Marin, Ph.D., has been honored by the National Academic Advising Association (NACADA), a global organization of more than 10,000 faculty, professional advisors, administrators, counselors and others concerned with the intellectual, personal and vocational needs of students.
Dr. Marin, assistant dean of Oakland's School of Nursing, received an Outstanding Advising Certificate of Merit in the Academic Advising Administrator Category as part of the 2011 National Awards Program for Academic Advising.
"I am excited to receive this award as it provides national recognition for Oakland University and widespread campus recognition for Oakland's professional academic advisers," said Dr. Marin. "It was gratifying to write the personal statement on my philosophy of academic advising, which allowed me to review my entire professional career that I have found to be so fulfilling and rewarding."
The award is presented to individuals who have demonstrated qualities associated with outstanding academic advising of students or outstanding academic advising administration. The Academic Advising Administrator category includes individuals who may provide direct academic advising services, but whose primary responsibility is as an administrator or director of an academic advising program.
Since joining OU's community in 1973, Dr. Marin has acted in a variety of support and leadership roles. She began her career as an admissions advisor and later served as a placement specialist, lecturer, director for the Division of Continuing Education and Continuum Center and director of the Center for Professional Development in the School of Nursing and School of Health Sciences.
She assumed her current position in 2004 and has also been a member of numerous professional associations devoted to counseling, education and development.
Dr. Marin will be presented with the award this fall in Denver during the NACADA annual conference.
OU's Pamela Marin, Ph.D., has been honored with an Outstanding Advising Certificate of Merit as part of the 2011 National Awards Program for Academic Advising.

Created by Katherine Land - Deleted (land@oakland.edu) on Monday, May 9, 2011
Modified by Katherine Land - Deleted (land@oakland.edu) on Monday, May 9, 2011
Article Start Date: Monday, May 9, 2011