Wednesday, April 27, 2011
Two OU professors awarded Fulbright awards for education research
Two Oakland University faculty members have been awarded prestigious Fulbright awards to pursue their work in education in international and cross-cultural settings.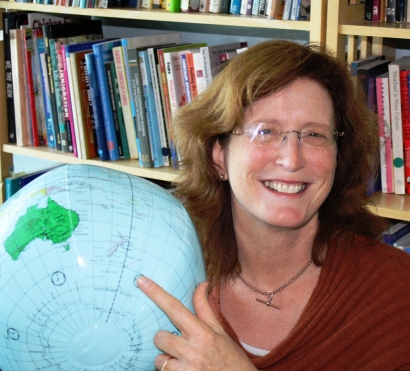 Dr. O'Mahony hopes to engage American teachers with educators in different cultural environments in 2012.
Dr. Carolyn O'Mahony, associate professor in OU's Teacher Development and Educational Studies is set to take 12 young teachers to New Zealand and Australia, and Dr. Eileen Johnson, associate professor in the Educational Leadership Department will explore educational practices in Japan.
Operating in more than 155 nations worldwide, the Fulbright Program is the flagship international educational exchange program sponsored by the U.S. government. Since its inception, it has offered more than 300,000 scholars with the opportunity to study, teach and research in an international arena.
Dr. O'Mahony has been awarded $96,000 for a project entitled "Artful Teaching of/across Cultures in New Zealand and Australia.
The Fulbright-Hays Group Project Abroad Program
will allow her to take 12 newly graduated teachers from southeast Michigan to work and participate in classrooms in New Zealand and Australia for five weeks in May and June of 2012.
The goal is to engage young American teachers with educators working in different cultural environments, so they can visualize using multiple approaches to teaching when they return to Michigan. The curriculum and placement will vary based on the background and interests of the selected participants.
"I am very excited about it," Dr. O'Mahony said of her project. "We will be taking very talented young teachers into a completely different environment. They will bring back their experiences to share with the community and will be able to use these ideas as they develop their own classrooms."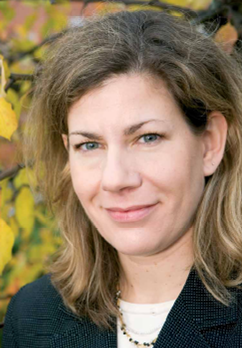 Dr. Johnson plans to use her award to teach a course and to study the public education system in Japan next year.
Reviewers in the US Department of Education described her project as innovative and complex: exploring cultural voices in instructional design in diverse educational systems.
The project set in Japan represents Dr. Johnson's second Fulbright award. For this project, she will teach a course on the foundations of American public education and another course focused on contemporary issues in American public education that focuses on social, political, and economic forces.
At the same time, Dr. Johnson will study the Japanese public education systems, and will conclude by creating a manuscript on the public education practices of Japan, Finland and the United States.
"International education is important for several reasons, not the least of which is improved cross-national and cross-cultural understanding," Dr. Johnson said. "Opportunities such as this are rare and important, and it is gratifying to know that OU is supportive of faculty embarking on international experiences."
Dr. Johnson's study is also very timely, as public education is becoming more frequently compared cross-nationally using standardized assessments. As such, it is important to understand the methods and policies that drive these different educational systems.
Both scholars will travel and conduct their research in 2012. Additional information and applications for Dr. O'Mahony's Fulbright-Hays Group Project Abroad will be posted on the
SEHS website
this fall.
Two OU faculty members have been awarded prestigious Fulbright awards to pursue their work in education in international and cross-cultural settings.

Created by Katherine Land - Deleted (land@oakland.edu) on Wednesday, April 27, 2011
Modified by Katherine Land - Deleted (land@oakland.edu) on Thursday, April 28, 2011
Article Start Date: Wednesday, April 27, 2011