Tuesday, August 3, 2010
Alumni magazine going greener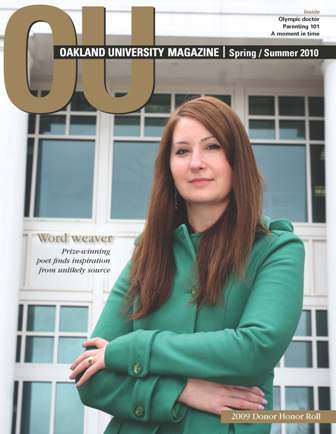 As part of our continuing effort to contain costs and decrease our impact on the environment, we'd like to know if you would prefer to read OU Magazine online.
If you would rather read the alumni publication online and not receive a printed copy in your mailbox, just let us know. Go to
oakland.edu/oumag/unsubscribe
and fill out the outline form. We'll remove your name from our printed mailing list and send you an e-mail notification each time we release a new edition of the magazine. The next issue will be available this fall.
Past issues of the magazine can be found at
oakland.edu/oumag
.


Created by Donna McVay (mcvay2@oakland.edu) on Tuesday, August 3, 2010
Modified by Donna McVay (mcvay2@oakland.edu) on Tuesday, August 10, 2010
Article Start Date: Tuesday, August 3, 2010