By Katie Land, news editor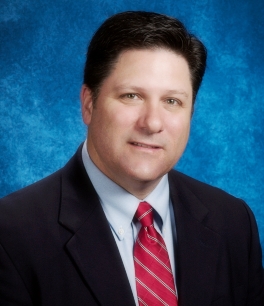 OU's Dr. Brosky brought home the 2010 national best dissertation Award from the NCPEA.
Oakland University alumnus Dr. Donald Brosky has brought national recognition to the Educational Leadership Department for the first time in university history.
Earning his Ph.D in Educational Leadership in 2009, Dr. Brosky earned the Edgar L. Morphet Dissertation Award from the National Council of Professors of Educational Administration (NCPEA) for 2010.
Dr. Brosky's dissertation, "Micropolitics in the School: Teacher Leaders' Use of Political Skill and Influence Tactics," focused on the techniques used by teacher leaders to influence strategies within the school environment.
"The day I received the news, I had to reread the letter a few times until it sunk in," Dr. Brosky said of his award. "I'm honored to have been chosen for this award. It confirms that the writing and research were recognized as scholarly by others and for that, I feel very fortunate. Knowing that I'm the first from OU to earn this award is also an honor."
Interim dean of the department, William Keane, Ph.D, taught a doctoral course of Dr. Brosky's, and served on his dissertation committee.
"Don is a very bright but self-effacing individual whose future in the field of educational leadership is unlimited," Dr. Keane said. "We believe that his success is evidence that our students are high quality scholars and our faculty are conscientious supporters of our students."
Serving as an elementary administrator and teacher for 21 years, Dr. Brosky has spent the last 11 years as an elementary principal in the East Detroit Public Schools and Chippewa Valley Schools. He has been principal of Cheyenne Elementary since 2004.
The longtime educator has presented his research on politics, power and teacher leadership to Oakland's Galileo Institute for the Study of Teacher Leadership; to superintendents of the Galileo Leadership Consortium; the Meadowbrook Leadership Forum; Oakland's Podcasts for Leaderful Schools, and through a webinar focusing on power and influence.
"As an elementary school principal, I see politics in action every day - whether in the way that teachers interact with me or with each other," Dr. Brosky continued. "To affectively influence either colleagues or administrators, I discovered that teacher leaders utilize dimensions of political skill. So, the school building is a rich environment for political maneuvering, political skill and influence."
Oakland's rigorous doctoral program helped prepare students for their dissertations, according to Dr. Brosky. Monthly dissertation support meetings and knowledgeable faculty also assisted with the process.
Dr. Brosky lives in Sterling Heights with his wife and daughters, who he credits with providing a strong support system through his doctorate and dissertation programs.
For more information about Oakland's Educational Leadership programs,
visit the website
.
OU alumnus Dr. Donald Brosky earned national recognition with the best dissertation award from the National Council of Professors of Educational Administration.

Created by Katherine Land - Deleted (land@oakland.edu) on Thursday, June 10, 2010
Modified by Katherine Land - Deleted (land@oakland.edu) on Friday, June 11, 2010
Article Start Date: Thursday, June 10, 2010