Wednesday, May 12, 2010
Prof. Barry Winkler selected for ARVO Distinguished Service Award
By Eric Reikowski, media relations assistant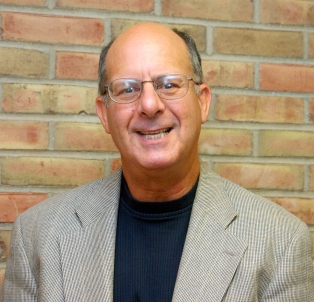 OU's Dr. Winkler has been selected to receive the Distinguished Service Award from ARVO for his work.
Barry S. Winkler, Ph.D and professor of biomedical sciences and longtime member of Oakland University's esteemed Eye Research Institute, will receive the prestigious Distinguished Service Award from the Association for Research in Vision and Ophthalmology (ARVO) at its May 2010 meeting in Ft. Lauderdale, Florida.
"It's a high honor," said Dr. Winkler, whose career in teaching and research spans nearly four decades. "It's not the sort of thing I ever thought about or expected to receive, but it's nice. I appreciate it greatly."
Since joining ARVO in 1972, Dr. Winkler has served in numerous leadership positions, including vice president in 2009. He also served five years on the organization's Board of Trustees, assisting with a variety of administrative functions, such as establishing new chapter affiliates, scheduling meetings, setting guidelines for awarding travel scholarships to students and faculty and overseeing the organization's two scholarly journals.
From 2008-09, Dr. Winkler was chairman of ARVO's Advocacy Committee, which seeks to secure funding for a multitude of eye-related research projects.
"The committee works very hard to get the word out about the importance of supporting eye research both domestically and abroad," Dr. Winkler explained, adding that much of the work is done in collaboration with the United States government.
Recently, Dr. Winkler was awarded more than $709,000 in grant money from the National Eye Institute to build on his discovery that photoreceptor cells in the eye appear to lack a common antioxidant that protects other cells from oxidation damage.
"We have developed a hypothesis on why these cells do not have the antioxidant and what the consequences are," Dr. Winkler said. The work could eventually lead to treatment of eye diseases in which oxidation is suggested to play a role, such as age-related macular degeneration.
"The encapsulating goal of ARVO is to cure blindness, whatever its cause." Dr. Winkler explained.
He takes great pride in seeing ARVO progress from a largely U.S. based organization of roughly 500 members to a diverse international society boasting scientists and clinicians from more than 80 countries. With a roster of more than 12,000 members, it is now the largest vision research society in the world.
"I am most proud that the society continues to bring in some of the best and brightest young researchers," Dr. Winkler said. "The quality of the work being done gets better each year."
Barry S. Winkler, professor and member of OU's Eye Research Institute, will receive the prestigious Distinguished Service Award from ARVO.

Created by Katherine Land - Deleted (land@oakland.edu) on Wednesday, May 12, 2010
Modified by Katherine Land - Deleted (land@oakland.edu) on Thursday, May 13, 2010
Article Start Date: Wednesday, May 12, 2010