Friday, August 14, 2009
Liberal Education and America's Promise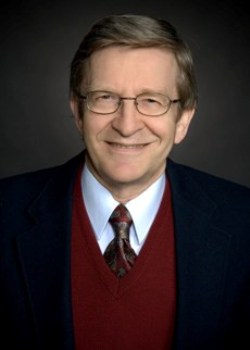 Ronald A. Sudol, Dean
Ronald A. Sudol, Dean
With the fall semester just a few weeks away, preliminary figures show a 9% increase in new students in the College of Arts and Sciences. This percentage is almost twice that of the new student increase shown for the university as a whole. While it will be a very tight squeeze in our limited classroom, studio and lab space, we will manage.

Fortunately, we are expanding our curriculum to accommodate students with a wider range of needs and interests. The most recent addition has been a new undergraduate program in Cinema Studies. For next year, we are fine-tuning the innovative Bachelor of Arts in Liberal Studies, as well as adding a Bachelor of Science in Actuarial Science, and Master's degree in both Communication and Psychology.

Expanding and developing the curriculum for the twenty-first century will keep the College faculty and staff quite busy this year.

We have just officially joined almost 140 other colleges and universities in an initiative called Liberal Education and America's Promise (LEAP).  Designed to prepare students for an era of greater expectations, LEAP consists of a set of outcomes designed by a high level task force from the Association of American Colleges and Universities. Traditionally, students engaged in liberal education would experience an array of subjects around a major and perhaps a minor. Fostering knowledge of human cultures and the natural and physical worlds in this way remains intact in LEAP.

What is added in LEAP is greater attention to cross-disciplinary intellectual and practical skills, individual and social responsibilities, integrative learning, and guidelines on teaching and learning. The common absence of these factors in past practice is a central theme in Derek Bok's book "Our Underachieving Colleges: A Candid Look at How Much Students Learn and Why They Should Be Learning More."

The cross-disciplinary intellectual and practical skills students should practice and possess include 

    • Written and oral communication 
    • Critical inquiry 
    • Creative thinking 
    • Quantitative literacy 
    • Information literacy 
    • Teamwork 
    • Problem solving

Among the individual and social responsibilities to be fostered are 

    • Civic knowledge and engagement 
    • Intercultural knowledge and competence 
    • Ethical reasoning and action 
    • A foundation for lifelong learning

This curriculum resides not only in the array of arts and sciences subjects but in community and field-based contexts and engagement with the world's major questions, both contemporary and enduring. LEAP calls for 

    • Progressively more challenging levels of learning 
    • Active, hands-on, collaborative, and inquiry-based pedagogies 
    • Milestone and capstone assessments 
    • Effective academic and social support


More inforamtion about LEAP is available at this location: http://www.aacu.org/LEAP/index.cfm

If this description sounds familiar, it is probably because we have already adopted many of these goals. In fact, much of this material was anticipated in the Meadow Brook Seminars of 1959 that established the curriculum of Michigan State University at Oakland. The founding documents, written by an extraordinarily distinguished panel, reside at this link: http://library.oakland.edu/information/departments/archives/MeadowbrookSeminars/meadowbrookseminarssummary.html

In light of this continuity with our forward-thinking origins, perhaps "renewal" is as good a description of our efforts as "innovation." Still, we sell ourselves short if we fail to attend to skills outcomes, contextual learning and expansive pedagogies in both our practice and discourse. It is especially important for us to help students understand the value and significance of these outcomes when they present themselves in the marketplace of careers and professions.

As always, we admire the success of our alumni, who, through their exemplary personal and professional lives enhance the reputation of Oakland University. And we are grateful to you and our many donors for helping us develop our programs and build upon the quest for distinction and excellence clearly spelled out in the Meadow Brook Seminars.
With the fall semester just a few weeks away, preliminary figures show a 9% increase in new students in the College of Arts and Sciences, about double the percentage increase for the university as a whole.

Created by Kristen Janosky (klclark@oakland.edu) on Thursday, July 30, 2009
Modified by Kristen Janosky (klclark@oakland.edu) on Thursday, August 27, 2009
Article Start Date: Friday, August 14, 2009