Thursday, August 13, 2009
OU lecturer wins national award for math and science teachers
By Eric Reikowski, media relations assistant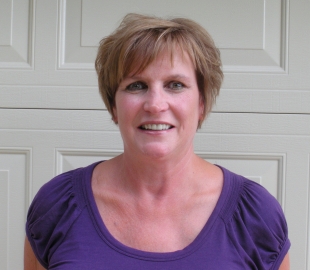 Teacher and OU lecturer Suzanne O'Brien is a winner of the Presidential Award for 2009.
Suzanne O'Brien's love for teaching is well-known among her colleagues and students. The 14-year veteran educator has devoted her career to shaping the minds of fifth-graders at Fox Elementary in Macomb Township. She has also served as a lecturer in the Department of Teacher Development and Educational Studies at Oakland University.
Her efforts were recognized recently in much more prominent circles when she was named a winner of the coveted Presidential Award for Excellence in Mathematics and Science Teaching (PAEMST). Administered by the National Science Foundation, the award is the highest honor given to K-12 math and science teachers in the United States.
Awardees are selected for helping students realize their potential in the fields of math and science. According to the PAEMST Web site, roughly 3,900 teachers have received the prestigious award since it was inaugurated in 1983.
"This award is truly an honor," said O'Brien, who attributes this success to "fine-tuning" her lessons and adapting her teaching style to the fresh group of children she welcomes each fall. "I enjoy working with other teachers in my building on special activities that we plan such as Seuss Day and Colonial Day."
Prior to being selected, O' Brien went through a lengthy application process that included submitting a half-hour video presentation of a classroom lesson. She and other PAEST recipients will travel to Washington D.C. for a formal award ceremony. Winners also receive a $10,000 grant courtesy of the National Science Foundation.
A message from the White House Office of Science and Technology Policy said O' Brien was chosen for the award by President Obama because of her "outstanding teaching performance, creativity in the classroom and commitment to awakening within students a deep appreciation of the beauty and importance of mathematics and science."
During her career, O'Brien has taken several professional development courses at OU and co-lectured a 600-level course with Professor Dyanne Tracy, who currently chairs the OU Teacher Development and Educational Studies program. The course, Teacher Leadership in Mathematics and Science, focused on the strategies teachers can use to become math and science leaders in their schools and communities.
According to Tracy, PAEST honorees are a distinguished group of educators who go above and beyond the call of duty.
"It's about teachers who are leaders and innovators who work on the cutting edge and who keep up with the profession," she said of the award. "It's about the rapport that these teachers have with their school district and with colleagues and students."
In addition to teaching, O'Brien has taken on leadership roles outside the classroom through active involvement in the Science Curriculum Council for Chippewa Valley Schools, which is currently developing new curriculum units for students in Kindergarten through eighth grade.
"The children are the most rewarding aspect of my job," said O'Brien. "Watching them learn and discover new concepts through my guidance is a thrill."
Suzanne O'Brien is a winner of the coveted Presidential Award for Excellence in Mathematics and Science Teaching, the highest honor for math and science teachers in the U.S.

Created by Katherine Land - Deleted (land@oakland.edu) on Thursday, August 13, 2009
Modified by Katherine Land - Deleted (land@oakland.edu) on Friday, August 14, 2009
Article Start Date: Thursday, August 13, 2009