Tuesday, August 11, 2009
Theatre professor Kitty Dubin's "The Blank Page" premieres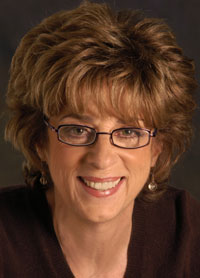 Local theatre presents world premiere of OU professor's play


The Jewish Ensemble Theatre will present the world premiere of "The Blank Page," by Oakland University Professor Kitty Dubin, October 13-November 8.

Once again, Dubin, who is JET's playwright-in-residence, explores the choices we make in creating our own stories with her trademark wit, compassion, and razor sharp dialogue. In "The Blank Page," we meet a creative writing professor mired in self-doubt while work, family and a gifted new student threaten to drag her under. As the deadline looms for her second novel, conflicts erupt with her husband, her best friend and her oh-so-talented student.



The director for "The Blank Page" is Gillian Eaton. Cast members are Sarab Kamoo, John Lepard, Naz Edwards and Leslie Ann Handelman



JET performs in the Aaron DeRoy Theatre, 6600 West Maple Road in West Bloomfield (corner of Maple and Drake). Tickets range from $28 to $36 with discounts for seniors and students. There is ample free parking and handicap accessibility.

For more information, ticket reservations, or to arrange a press interview, please call the Jewish Ensemble Theatre at 248-788-2900


The Blank Page: Performance Schedule


Preview Week:
Tuesday: October 13 at 7:30 pm
Wednesday: October 14 at 7:30 pm
Thursday: October 15 at 7:30 pm
Saturday: October 17 at 5:00 pm

Opening Night:
Saturday October 17 at 8:30 pm

Regular Performances:
Wednesdays: October 21 and October 28 at 7:30 pm; November 4 at 2:00 pm
Thursdays: October 22, October 29, and November 5 at 7:30 pm
Saturdays: October 24, October 31, and November 7 at 5:00 pm and 8:30 pm
Sundays: October 18, October 25, November 1, and November 8 at 2:00 pm

JET Theatre, a Michigan non-profit corporation, is a professional theatre company performing in English. JET receives grants and support from the Michigan Council for Arts and Cultural Affairs, the National Endowment for the Arts, MASCO Corporation Foundation, The Kresge Foundation, The Henry S. and Mala Dorfman Foundation, Franklin Bank, The Schubert Foundation, and The Detroit Jewish News.


The Jewish Ensemble Theatre will present the world premiere of "The Blank Page," by Oakland University Professor Kitty Dubin, October 13-November 8.
Created by Joni Hubred-Golden (hubredgo@oakland.edu) on Tuesday, August 11, 2009
Modified by Carly Uhrig (uhrig@oakland.edu) on Tuesday, February 15, 2011
Article Start Date: Tuesday, August 11, 2009