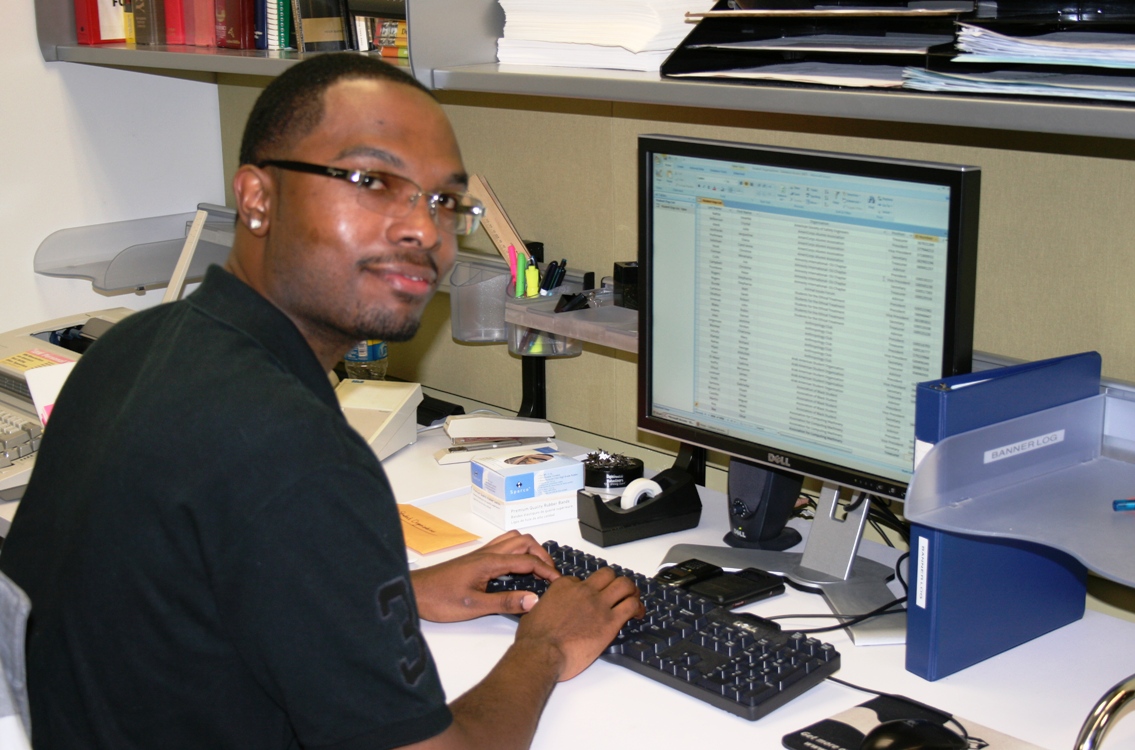 Senior Ronnell DuBose takes pride in his work as part of the Summer Student Campus Corps. He said all business majors could benefit from this job.

By Katie Land, news editor
Midway through the summer months, Oakland University's newly created Summer Student Campus Corps has received a considerable positive response from administrators, professors and student participants. A review at the end of the summer will determine if the corps will continue next year.
A program designed for undergraduate students looking for summer employment, more than 60 participants currently enjoy the internship-style positions.
"I would definitely put this experience on my resume," said general management major and senior Ronnell DuBose. "I have been very happy with this experience and would take the opportunity again if I could."
DuBose works as an archival assistant in the Center for Student Activities, and is creating a database of past student organizations. He has been able to work independently on this project and said that all business majors could benefit from it.
"The best part is the opportunity to create something of my own," he said. "I take pride in my work here and am glad to put my name on it. This database is lasting and will be helpful to others."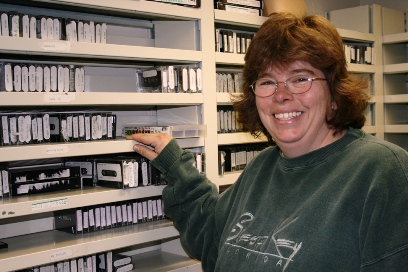 Health sciences major Janel Johnston enjoys building new skills and helping other students by updating equipment in the language lab.
The corps is supplying limited positions from April 27-August 30 at up to 40 hours a week, to help provide an affordable education to students in increasingly difficult economic times. Students can earn up to $10 an hour or a maximum of $7,200 over 18 weeks.
"The program is set up like an internship providing students with an opportunity to obtain meaningful work experience while earning money," said Cindy Hermsen, director of financial aid. "Campus employers have been pleased with the excellent quality of the students."
Projects include a variety of longstanding infrastructure projects, including areas such as information technology, grounds and landscaping, recreation and administrative offices. These projects will all be outside the scope of routine positions traditionally offered by the hiring department, and all will be temporary.
Health sciences senior and future radiologist Janel Johnston has been very happy with her position as a language lab assistant in the Modern Language and Literature department.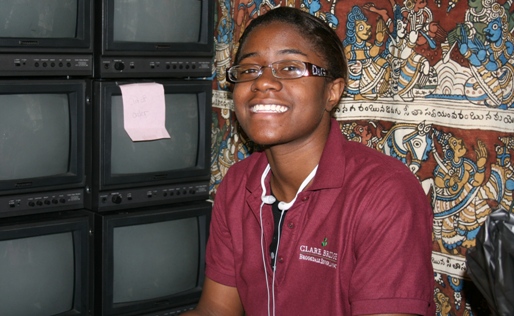 Communications major Jasmine Riley uses her experience in the corps to meet new friends and save money for the fall semester at Oakland.
"This has been a great experience that I have enjoyed a lot," Johnston said. "The excitement of getting the lab modernized and providing OU students with a useful tool is very satisfying."
Johnston drives 45 minutes every day to work and said she is happy to do it. Working ten hour days four days a week, she just wants to help move Oakland forward and help future students with their studies. She is picking up new computer and technology skills that will be helpful in any line of work.
Junior and communications major Jasmine Riley also works in the language lab, building new expertise in technology and learning about language software. This experience is already on her resume, she said.
"I'd rather have this job than any other job," said Riley, who currently works two jobs to save up money for the fall semester. "I like working here, and an added benefit is that I go to school here and am making new friends at OU that I wouldn't normally have a chance to meet."
For more information, contact the Financial Aid Office at (248) 370-2550 or
finaid@oakland.edu
.
Midway through the program, Oakland's Summer Student Campus Corps has received an overwhelmingly positive response by administrators, professors and student participants.

Created by Katherine Land - Deleted (land@oakland.edu) on Monday, June 8, 2009
Modified by Katherine Land - Deleted (land@oakland.edu) on Tuesday, June 9, 2009
Article Start Date: Monday, June 8, 2009